CLEARANCE SALE - YES TO NEG/TRADE





Most items are BN = Brand NEW!
PRICE CUT PRICE CUT PRICE CUT PRICE CUT PRICE CUT!

AE Feminine Dress in Blush in S
BN hollyhoque tulip sleeves peplum dress in plum
AE Cheryl Cole Inspired Cardigan in Navy
LB BASICS Taffie Top in White, XS
AE Romantic Chiffon Sleeve Dress in Black
BNIP TE Juel Nautical Dress in Blue
BNIP TCL ALICE EMBROIDERED BLOUSON in NAVY XS
BN TVD Chic Porter Highwaist Shorts in Navy XS
BN Jace lace top in raisin purple
HH Checkered Neckline Top in grey
BN STARGLAZE BLUE DVF DRESS
BN Swivelle Heiress Lace Dress in White
LB lumiere wedges in black size 36
BN HH Asymmetrical Cut Out One Shoulder Dress in Fuchsia
BNWT grey lace crochet top
BNWT G2000Pink navy blue swing skirt
BN grey tiered mini dress
BN HCO white babydoll
AE Miranda Mesh Frock in green
BN BC Embroidered Floral Minidress
BN TheBlushInc Zoe Petal Waisted Dress - Navy Blue
BN grey bandage skirt
BN star ruffles dress
BN Love&Bravery scallop little black dress
BNIP CWC Immaculate Waisted Pants (Size S)
BN KY Luxe Bejeweled Drapey Dress in Royal Violet
Cotton on floral tank
BN grey flutter sleeves crochet top
Striped flutter sleeves top in navy/red
BN HVV pretty in petals dress
BN l/s cardi with hoodie in dusty blue
BNWT G2000 blue cropped cardi
BNWT Mayuki cowl neck top in nude/biege
BNWT purple tiered top
BNIP RWD Crochet Trim Casual Frock in NAVY
BN HVV knit throwover in grey
Royal blue/yellow short sleeves cardi + ribbed adjustable spag
BNWT white sweetheart blouse
BNIP LCA Ted Baker inspired dress in white
BN abstract print romper
BNWT Authentic Hollister cropped bottoms
Antonio Clark ribbon flats
BN authentic Hollister brown boho tiered skirt
BN Old Navy girls graphic tee
----------------------------------------> DOWN: $12 & BELOW
BN pearl ribbon studs
BN G2000 yellow tank
BN handmade ear studs!
White lace babydoll top
BN U2 hot pink spag
BN authentic GAP red faux two-layered top
BN Bonne Bell liplites in Sugar Cube
Striped formal office button-up top
BN pink mandarin/frilly collar bib top
BN army green skirt with detactable belt
Authentic Abercrombie & Fitch graphic tee
BN Bossini cream tank top
BN Kelme graphic tee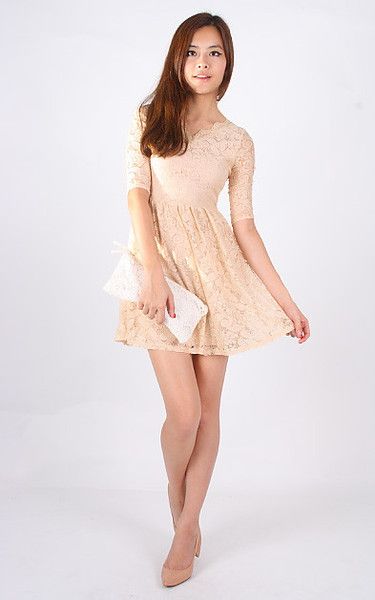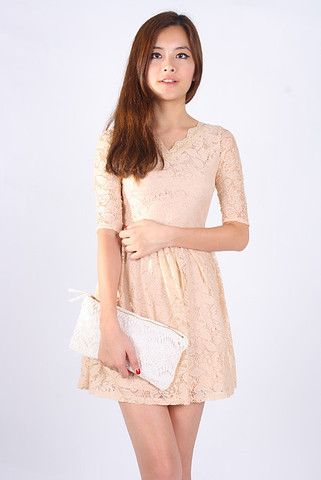 AE Feminine Dress in Blush in S
Made of lace with blush colour inner lining
Perfect CNY piece with delicate lace details
Zip for easy wearing
Scallop lace neckline
Fully covered back
Size S : Pit to pit - 13- 14 inches , Length - 32 inches
Going for SGD 26 mailed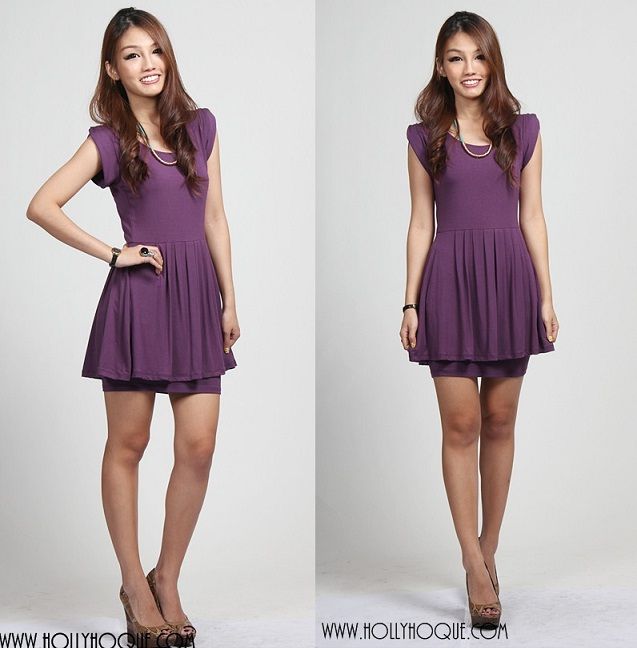 BN hollyhoque tulip sleeves peplum dress in plum
Less is more. Sleek and modern styles begin with basics. Low back design. Made of thick and This season's hottest shape is Peplum.
The additional layer skims over your hips to compliment those curves.
Featuring Tulip sleeves and ruffles peplum at waist.
Made of Jersey Cotton
Measurements:
Ptp: 15" – 16" // Length: 32"
Going for SGD 29 mailed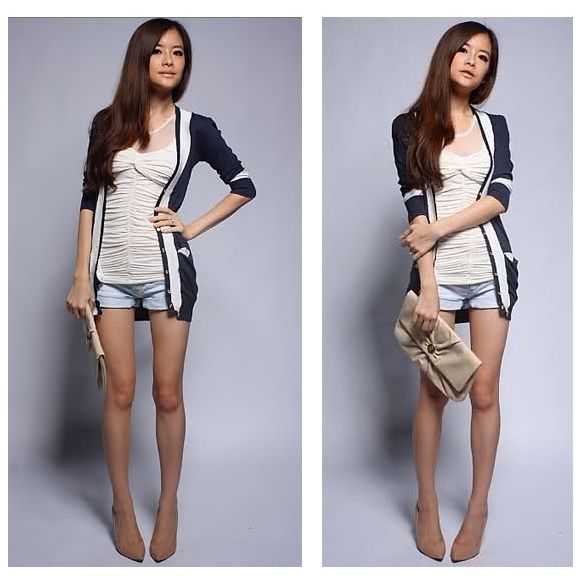 AE Cheryl Cole Inspired Cardigan in Navy
pit to pit: 15 - 19 inches
Length: 27.5 inches
Fits UK 6- UK10
Going for SGD 25 mailed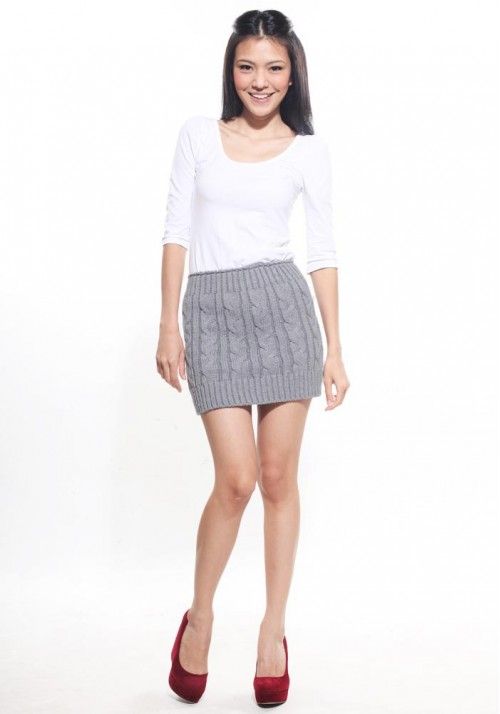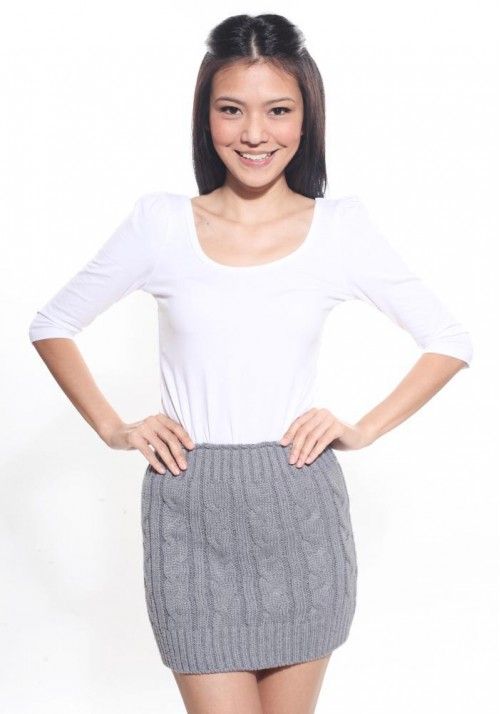 LB BASICS Taffie Top in White, XS
Less is more. Sleek and modern styles begin with basics. Low back design. Made of thick and stretchy jersey-cotton.
Measurements: Size XS measures 12.5" to 17.5" PTP, 10.5" to 15.5" waist, 21" down.
Going for SGD 18 mailed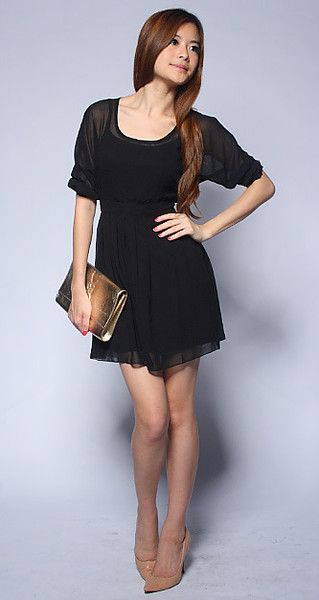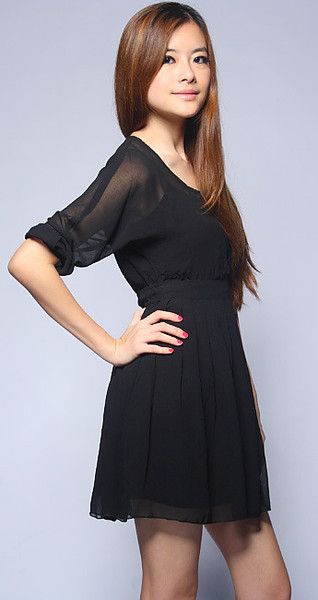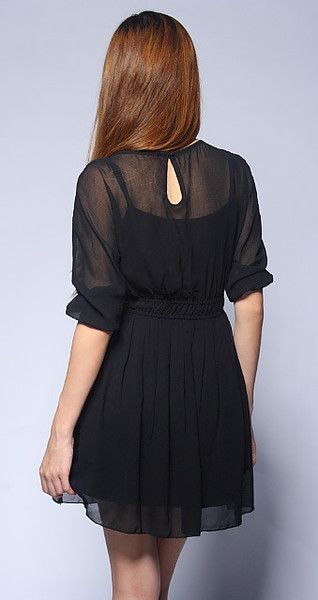 AE Romantic Chiffon Sleeve Dress in Black
Chiffon with inner removable spag petticoat
Slightly pleated skirting
Keyhole button back
Pit to pit : 13 - 15 inches
Length : 32 inches
Going for SGD 23 mailed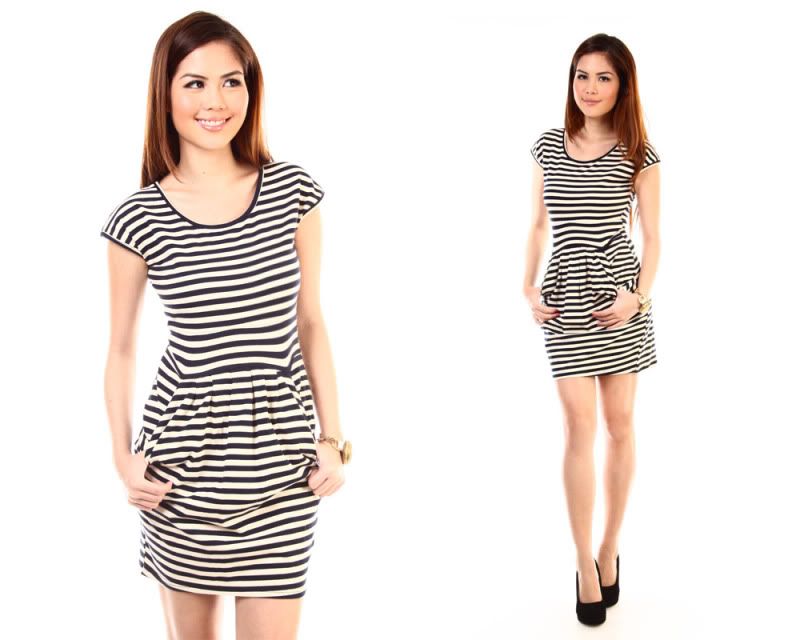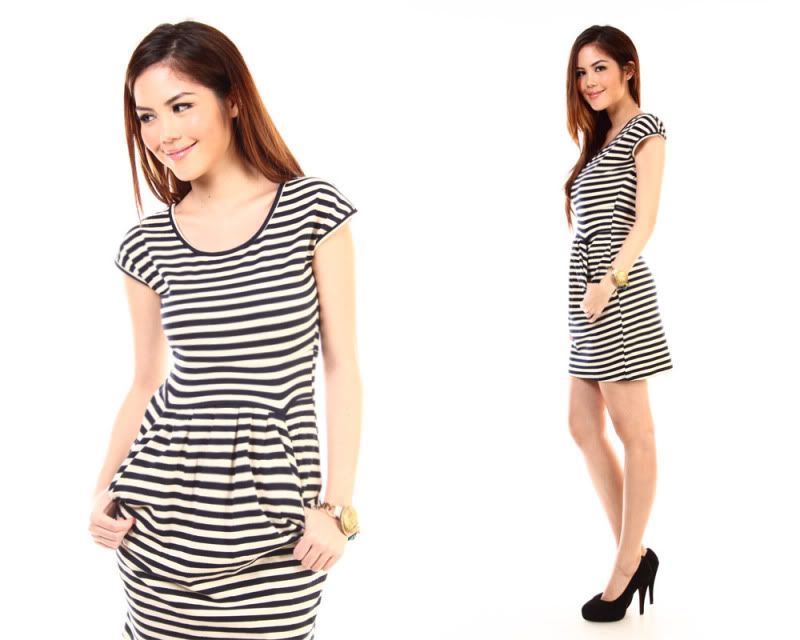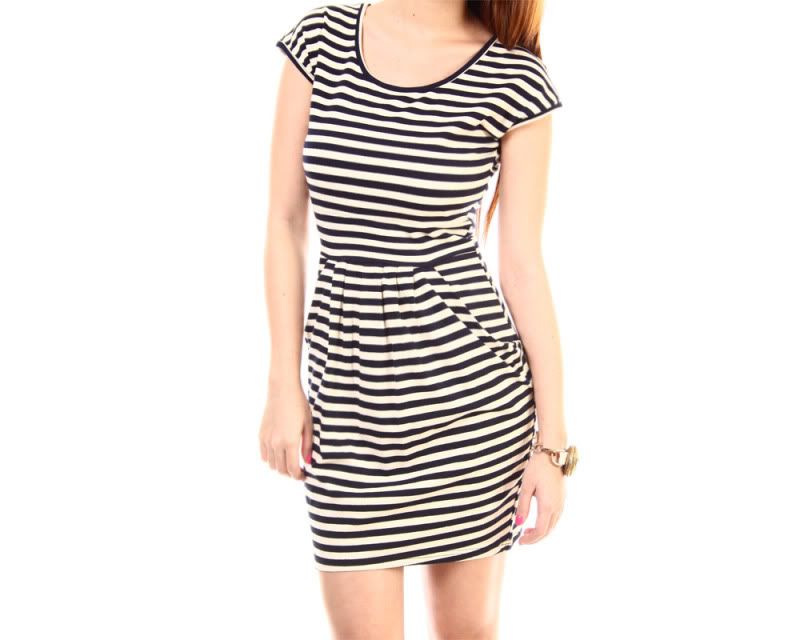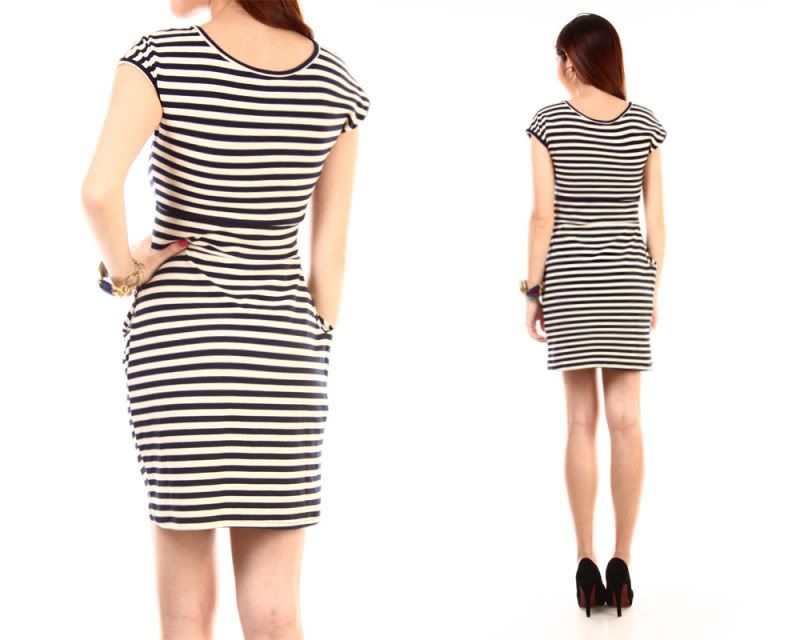 BNIP TE Juel Nautical Dress in Blue
Really cute with pockets and tulip bottoms!
Going for SGD 28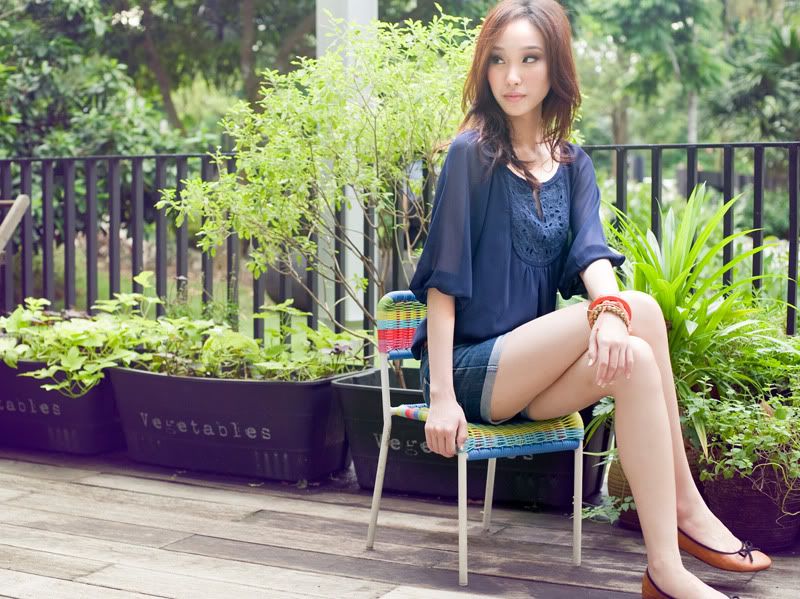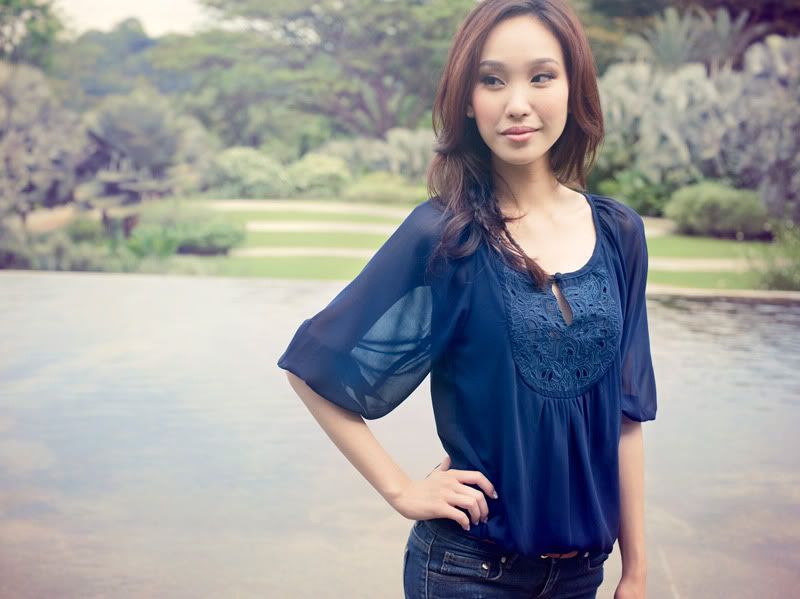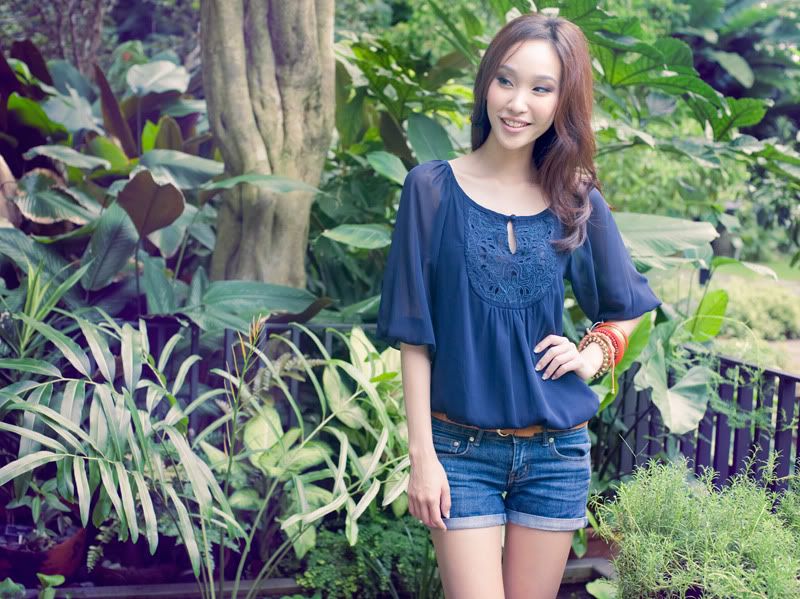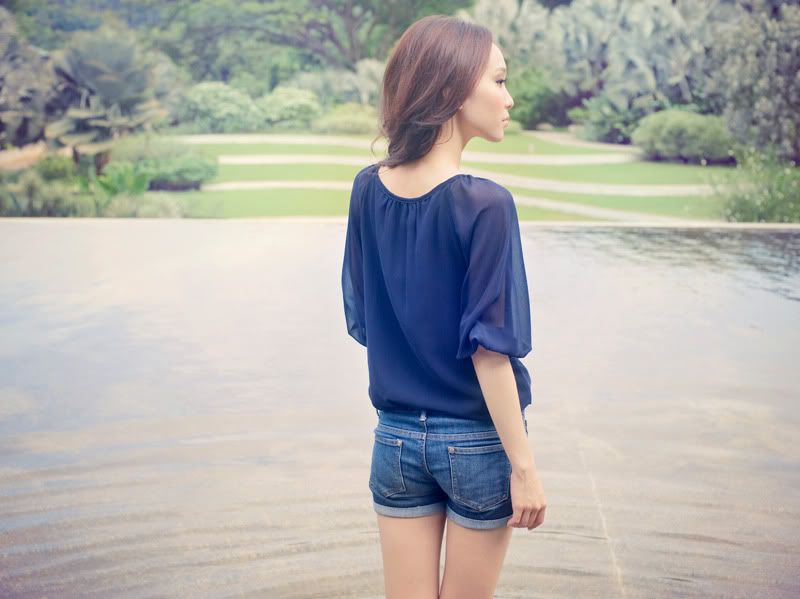 BNIP TCL ALICE EMBROIDERED BLOUSON in NAVY XS
Our remake version our popular Alice Embroidered Dress is back in a blouson!
A back by popular demand item, the intricate embroidered bib will set you all ready for summer!
Made of chiffon, fully lined front and back, sheer sleeves.
Features a buttoned keyhole on front and elasticized at sleeves hems.
XS Size
Ptp: 15.5"
Down: 24"
Sleeves: 15.5"
Fits UK 4 - 6

Going for SGD 27.50 mailed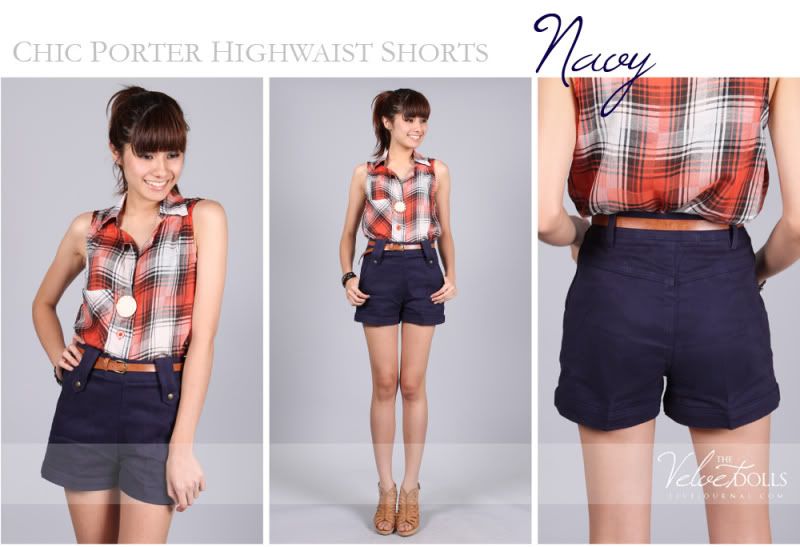 BN TVD Chic Porter Highwaist Shorts in Navy XS
Made of suede & jersey cotton blend, very thick and stretchy fabric
Comes with concealed side zip and button/loop closure

We were so excited when the stocks arrived for this piece: our very first pair of self-manufactured shorts and it turned out spectacularly! We love the cut and fit of this shorts, coupled with a new fabric our supplier specially sourced for us, it's the perfect pair of shorts for school and play and casual dates out!

Size XS: (estimated measurements) Waist across 11-12" Length 12.5"
Hips across 15" Thigh opening 11" (Fits UK4 to UK6)
Selling for $20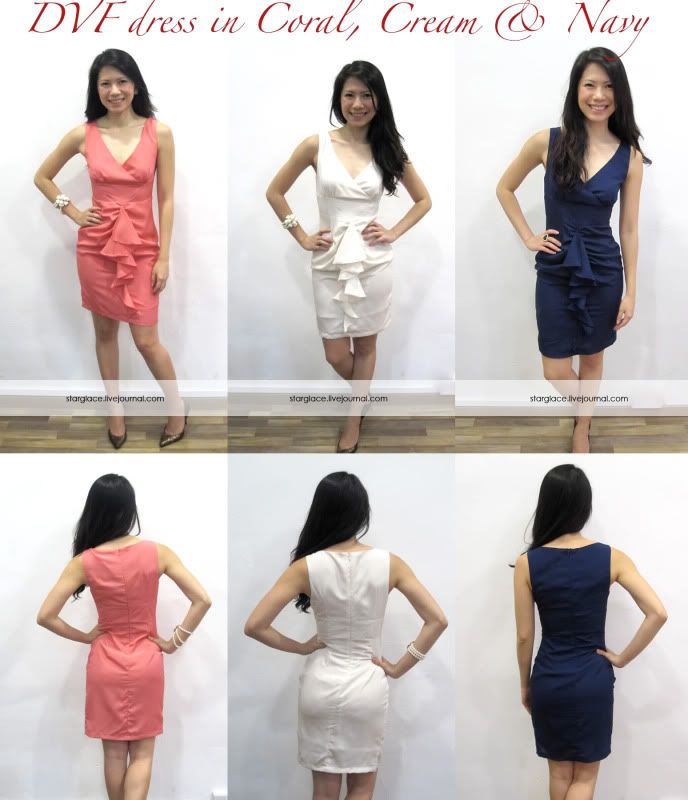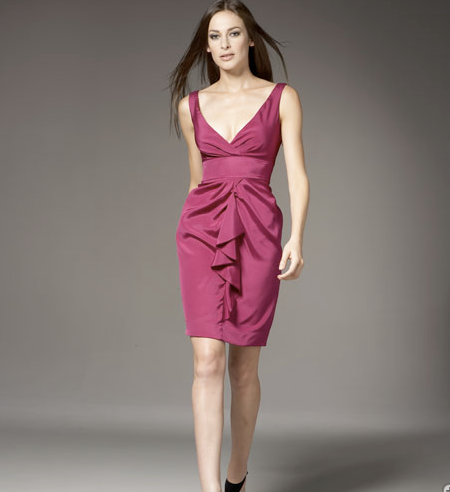 BN STARGLAZE BLUE DVF DRESS in S
Love the design!
Selling only because it's too big for me :(
$16 mailed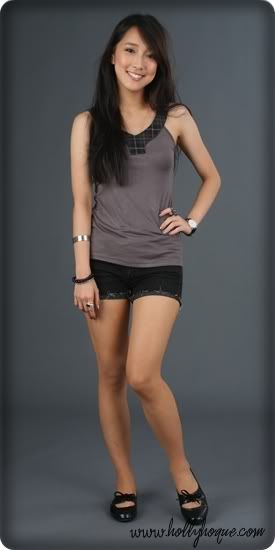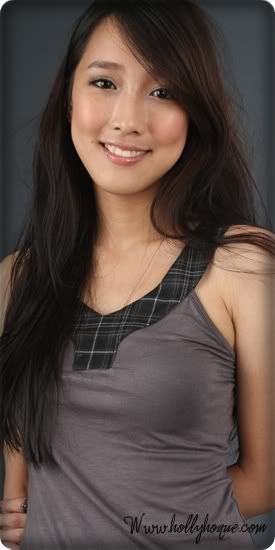 HH Checkered Neckline Top in grey
Worn 3x
Great condition
$12 mailed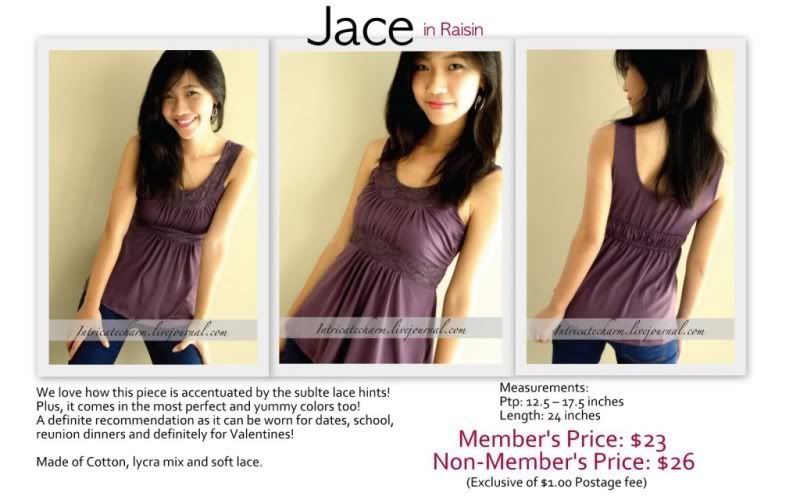 BN Jace lace top in raisin purple
Love the shade of the purple!
Selling only because it's too big for me :(
$15 mailed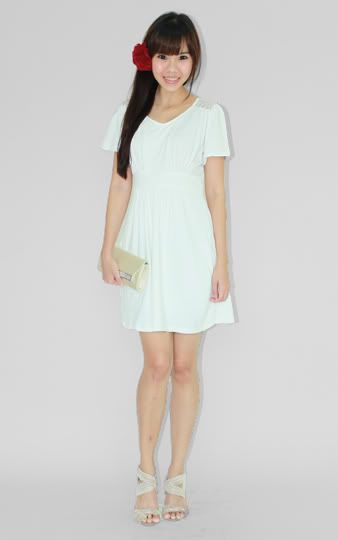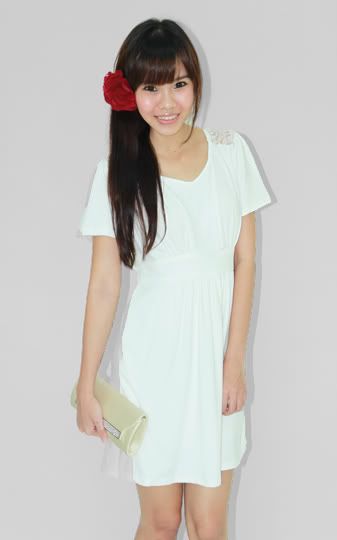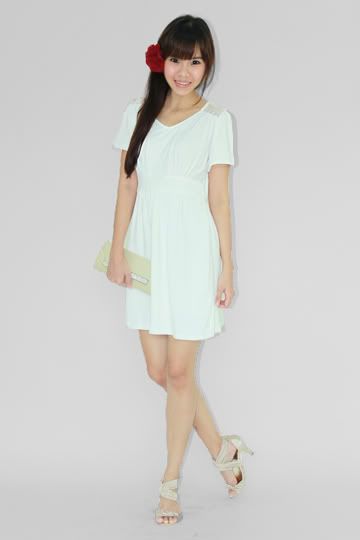 Details: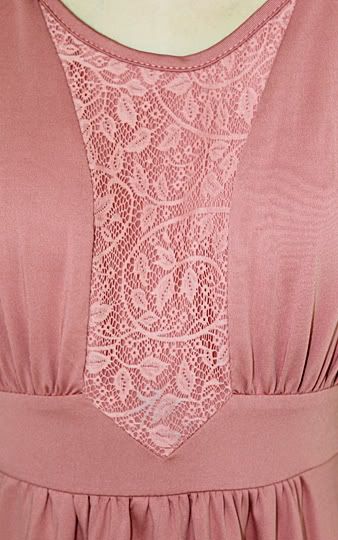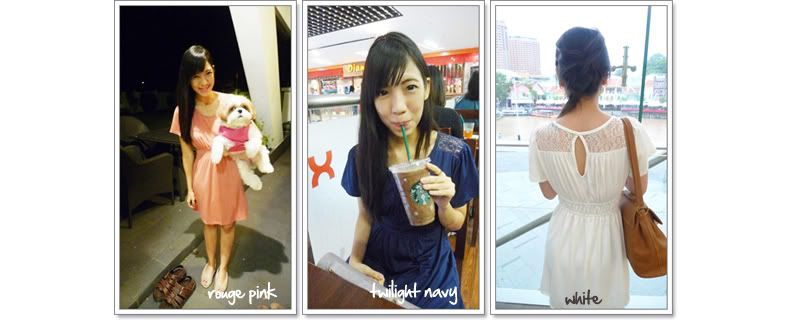 BN Swivelle Heiress Lace Dress in White
A dress which has timeless appeal and it's apparent when
you know your girlfriends love it as much as you do! :) What we
really adore about the dress: The uber smooth material, the comfy
fit and all the feminine details accompanied with it!
Total Length: 32.5", Ptp: 14.5"-20"
Width at Waist: 12.5"-16.5"
Elasticised at waist
Inner lining included
Made of smooth viscose-rayon
Not sheer
Selling for SGD 27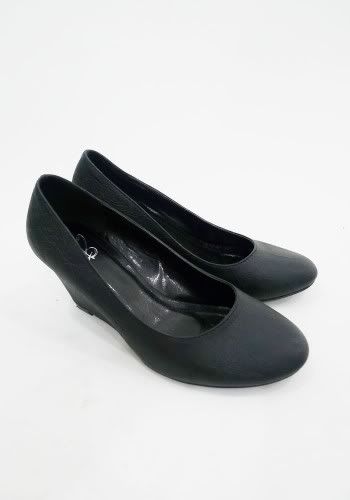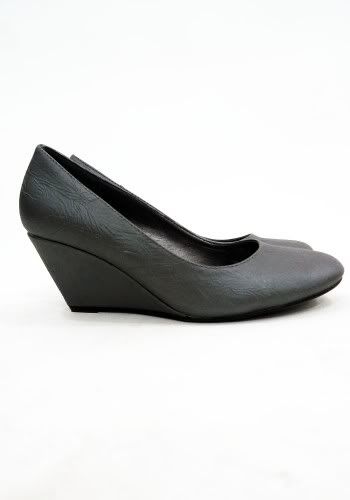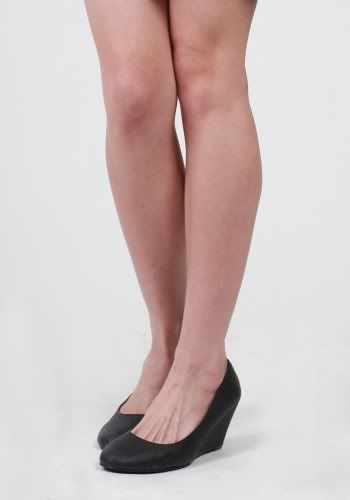 LB lumiere wedges in black size 36
Worn 2x, Got it for $27.
Selling for SGD 20 w meetup (no trade)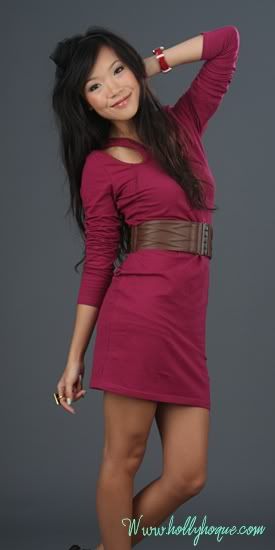 HH Asymmetrical Cut Out One Shoulder Dress in Fuchsia
BNIP!
Love the slit which is so subtle sexy
and the bodycon fit!
Selling for $22 mailed (non-nego)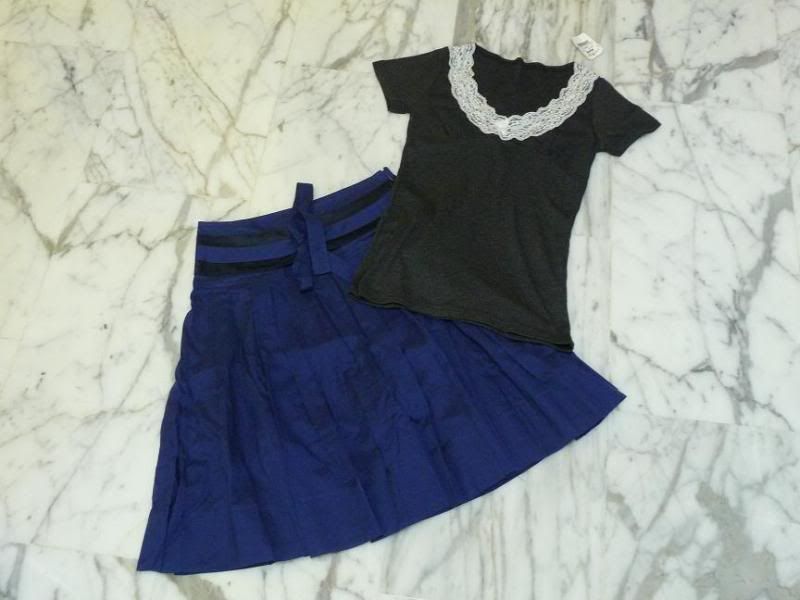 LEFT: BNWT G2000Pink navy blue swing skirt
Comes with inner lining
14inch wide & 22.5inch long
Tagged size 34
SGD 15 mailed

RIGHT: BNWT grey lace crochet top
14.5inch wide & 23inch long
SGD 13 mailed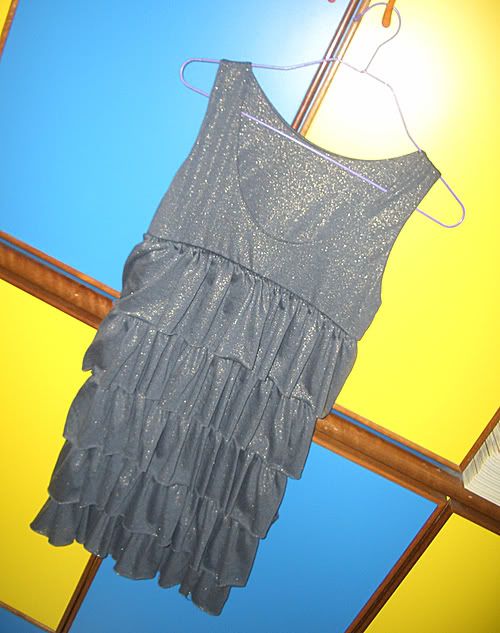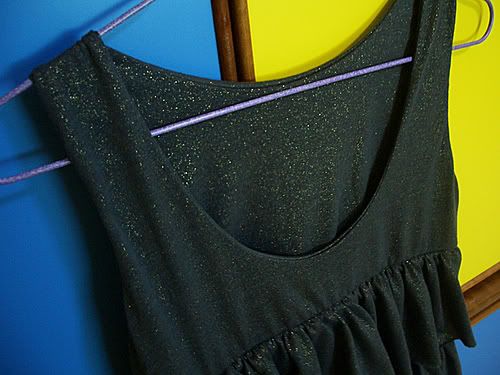 BN grey tiered mini dress
With tiny gold sparkles all over the dress - pretty!
14-16inch wide & 29inch long
Got it for SGD 27
Selling for $15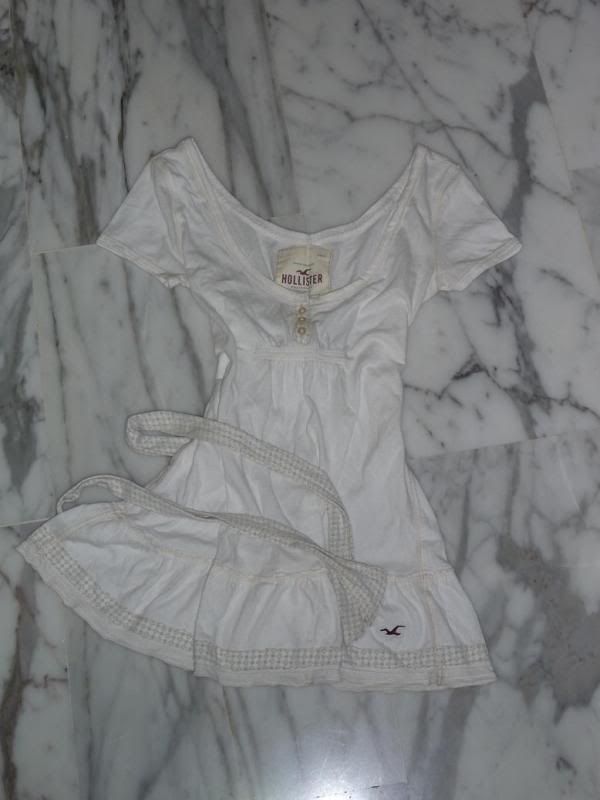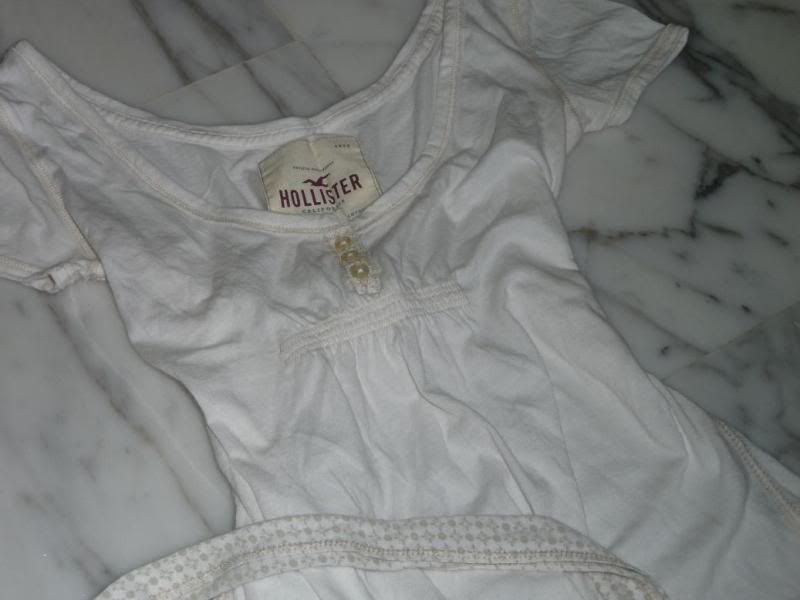 BN HCO white babydoll
Comes with detachable self-tie sash
13.5-15inch wide & 24inch long
Tagged XS
Selling for $13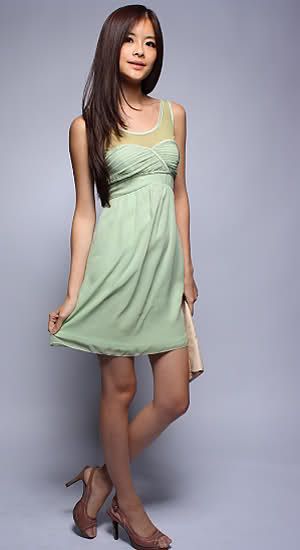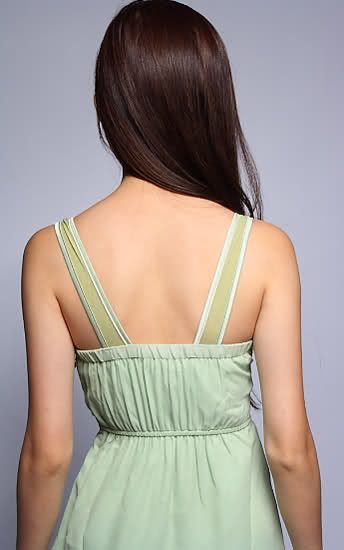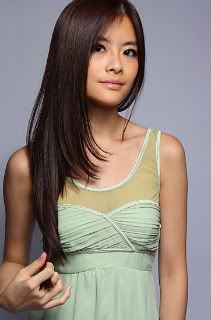 AE Miranda Mesh Frock in green
pit to pit: 13 - 17 inches
Length: 32 inches
Fits UK 6-UK 8

Material:
Chiffon with inner lining.
Stretchable and comfortable non itch mesh.
Pleated details.
side zip
Satin trimming on sleeves.
Selling for $18 mailed (non-nego)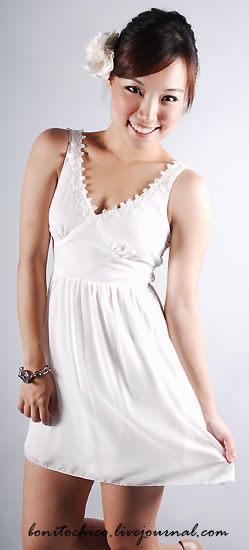 BN BC Embroidered Floral Minidress in white
An extremely sweet and elegant minidress perfect for this season!
Intricately embroidered floral add that touch of girliness to this chic mini!
Pair with legging, stockings or wear it on its own =)
Made of soft chiffon, fully lined and not sheer.
ptp 13" to 16" down 31"
Selling for $20 mailed (non-nego)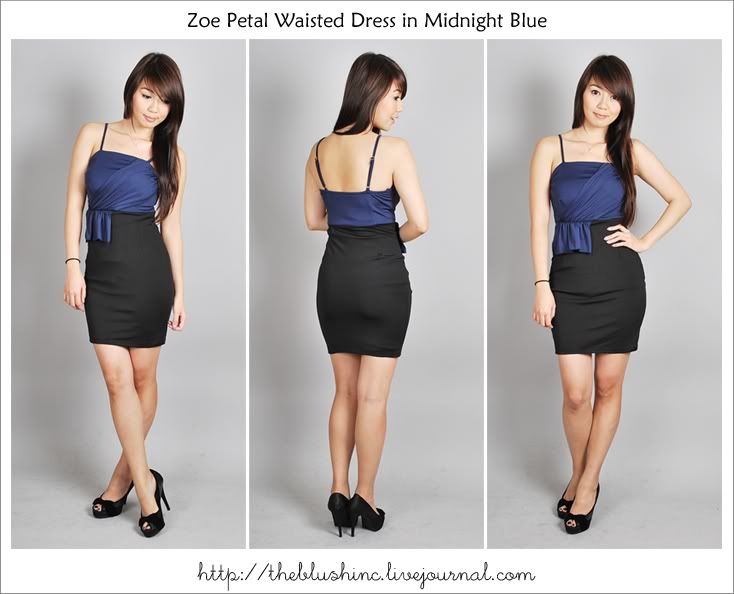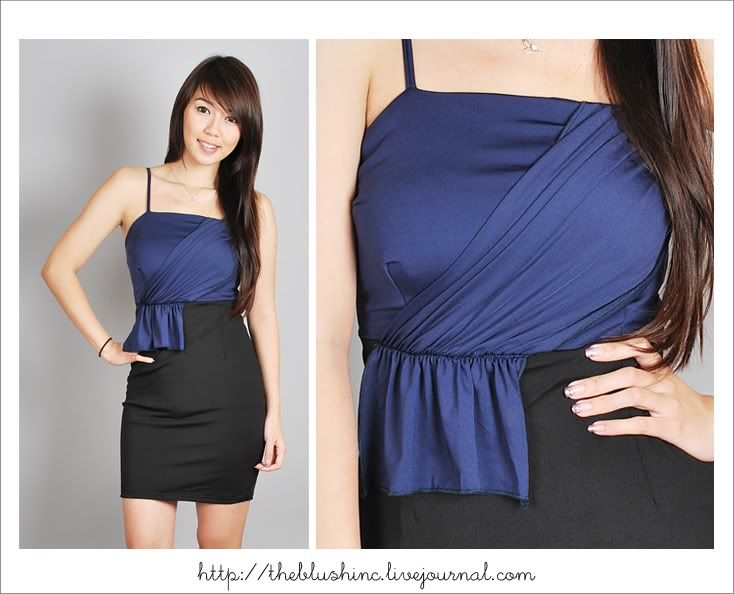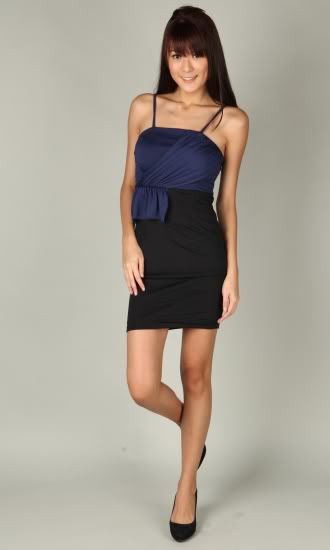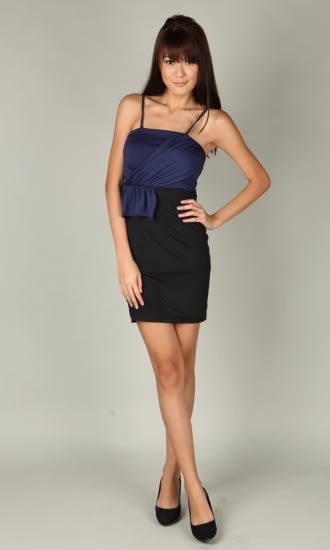 BN TheBlushInc Zoe Petal Waisted Dress - Navy Blue
Fits UK4-8
Selling for $20 mailed




BN grey bandage skirt
The pleated front hides your tummy on feel-fat days!
Wear it casual to a movie date or dress it up to chill out at clubs!

Made of Rayon Spandex mix
Pleated front
Available in Gunmetal, Grey and Beige

Waist across: 12" (lay flat)
Hips across: 14" (lay flat)
Length down: 16"
Fits UK size 6 - 10

Selling for $18 mailed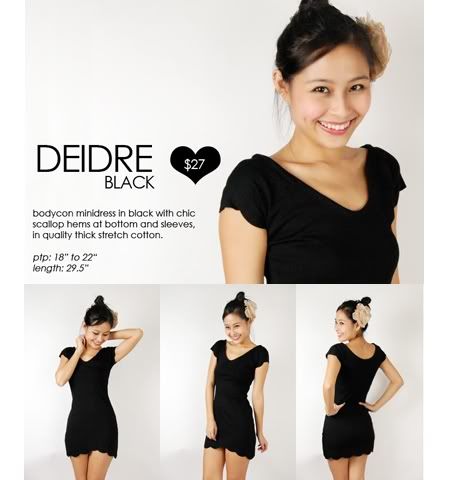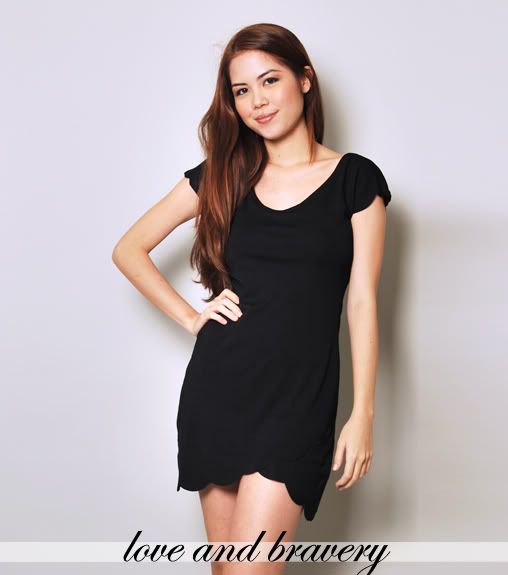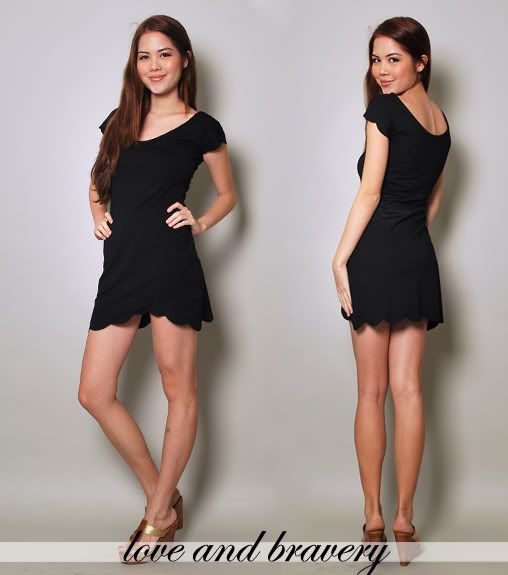 BN Love&Bravery scallop little black dress
A twist to the LBD!
Fit UK6-10
Selling cuz it's too big for me :(
$27 mailed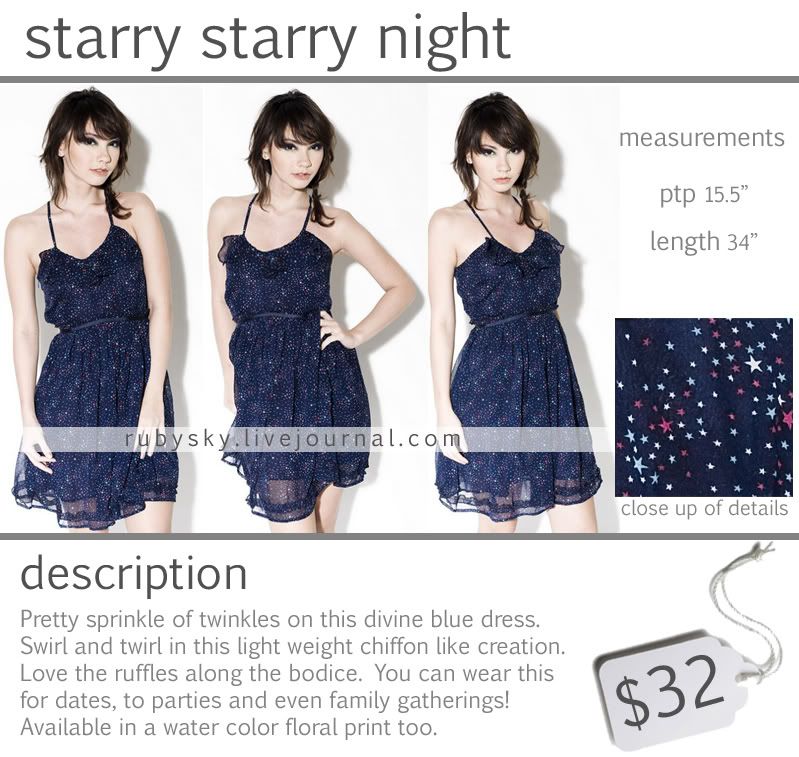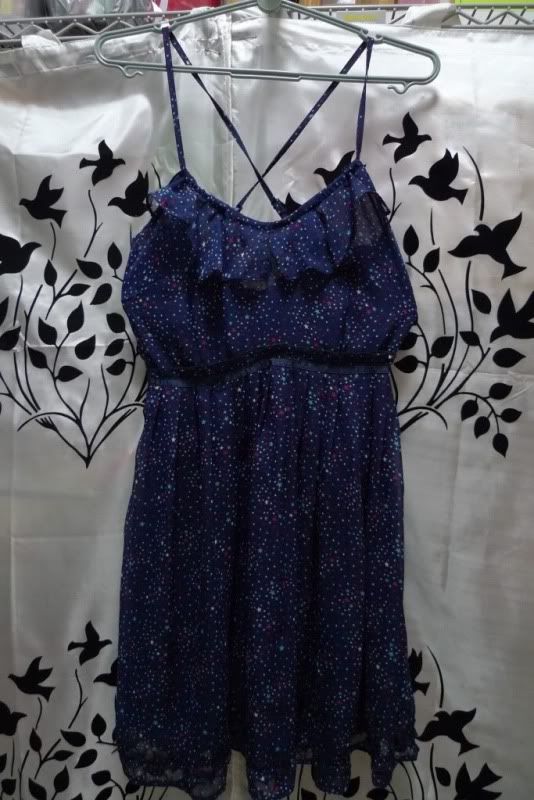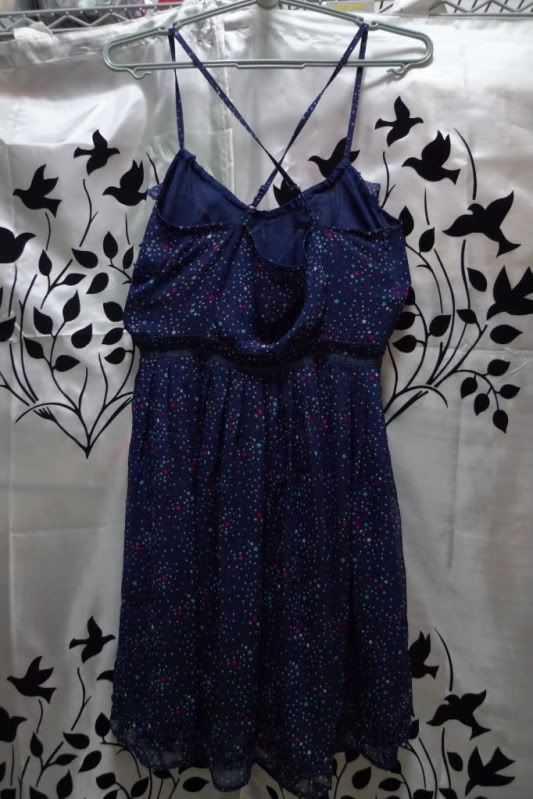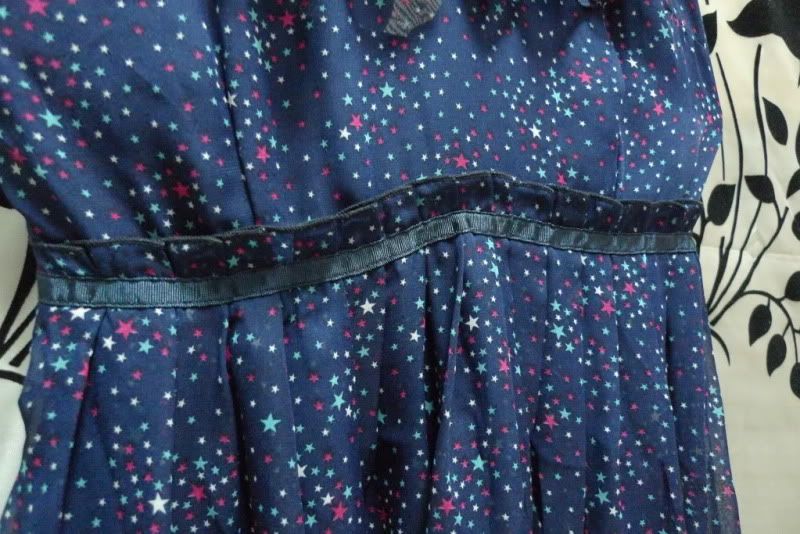 BN star ruffles dress
Really cute with the ruffles and stars :)
Fit UK4-8
$26 mailed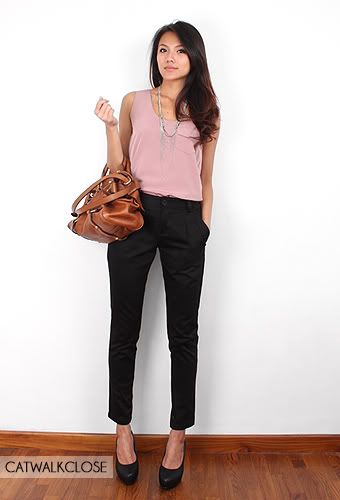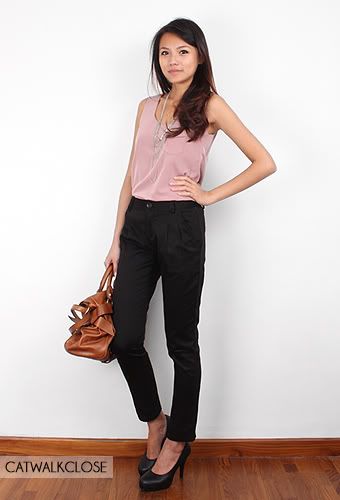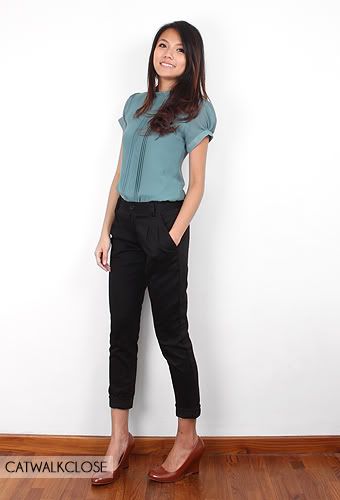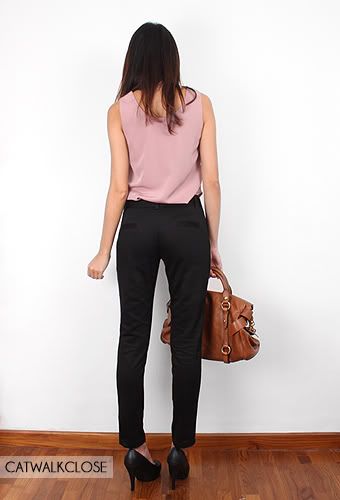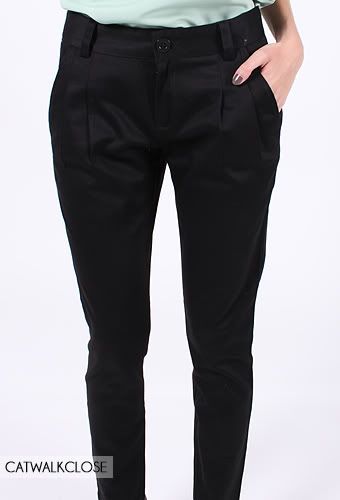 Immaculate Waisted Pants (Size S)
Manufactured by Catwalkclose!

This pair of pants are semi mid to low waisted and can be worn two ways,
as formal long pants or casual cropped pants when folded up.
Match with a corporate blouse, a slouch tank, or even a basic tee with a printed scarf :)
An essential basic to have, I say!

Made of cotton spandex mix
Functional side pockets
Pleats at pockets

Model is wearing size S

Size S
Waist: 13.5" - 14" (mid to low waist)
Hips: 18.5"
Length: 36.5"
Rise: 8.5"

$30 mailed (NON NEGO)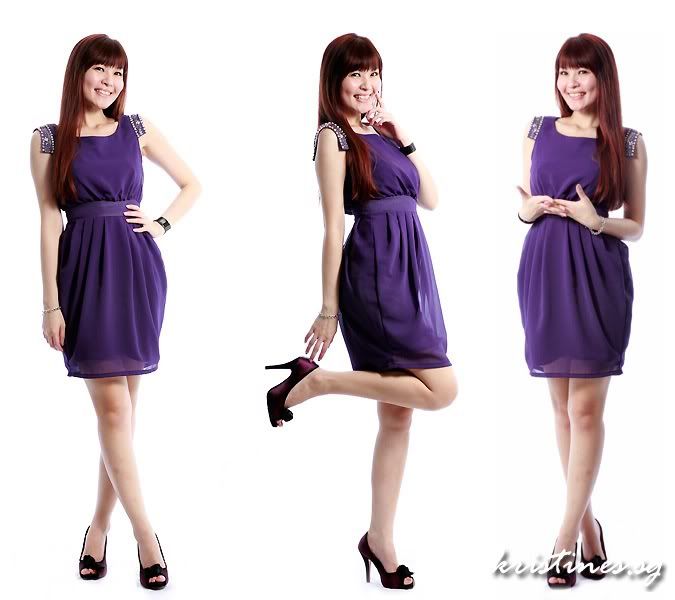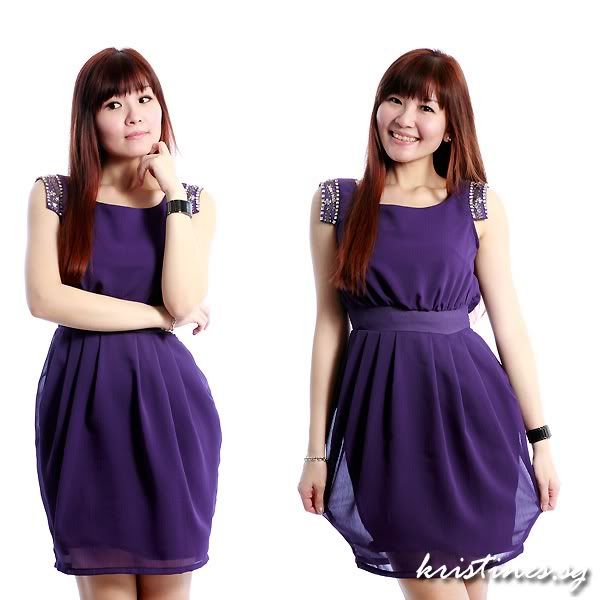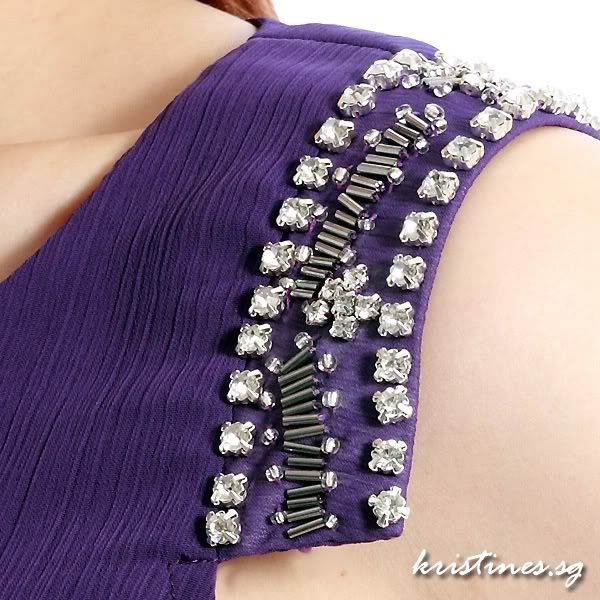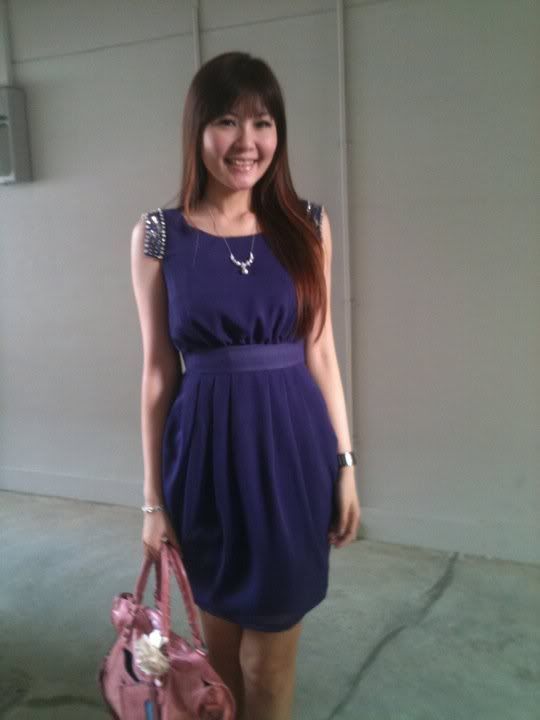 BN Kristine's Luxe Bejeweled Drapey Dress in Royal Violet S
Really pretty and I'm selling only because it is too big for me :(
$36.60 mailed (NO TRADE & NON-NEGO)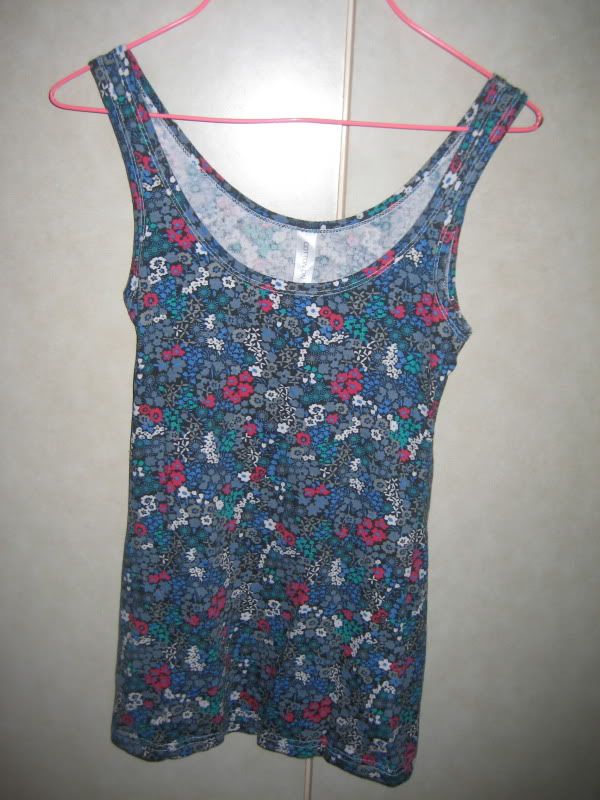 Cotton on floral tank
Tagged XS
Going for SGD 8 mailed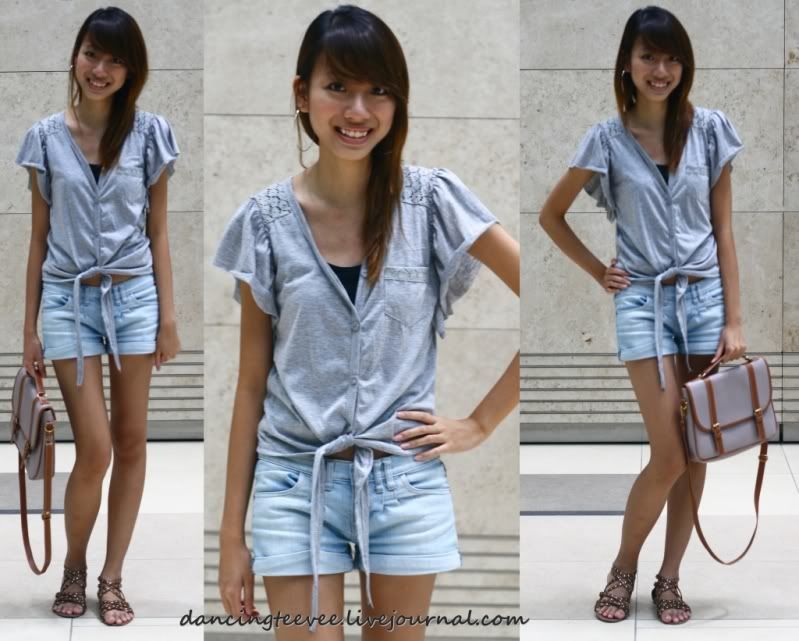 BN grey flutter sleeves crochet top
Pair it with shorts for that casual chic look!
Going for SGD 24.50 mailed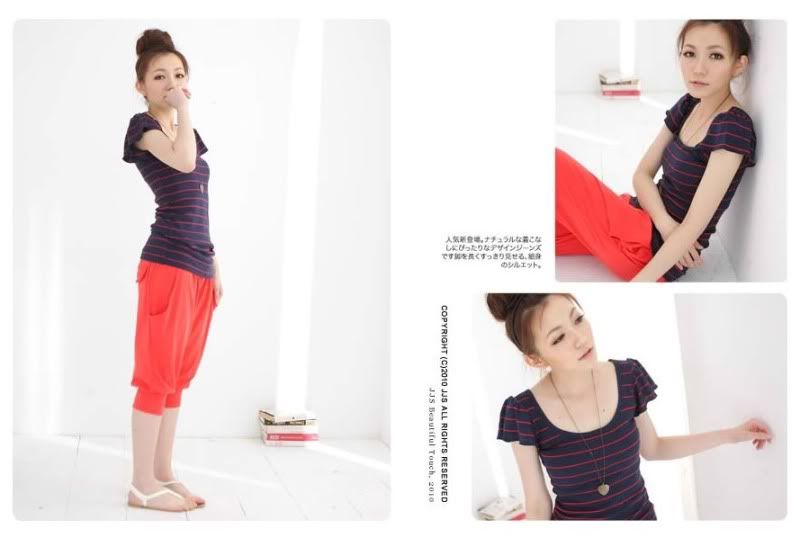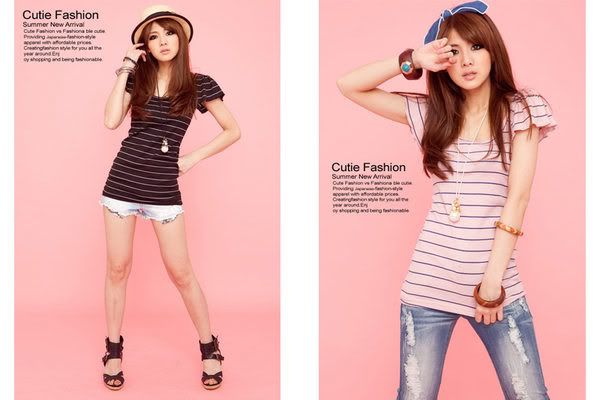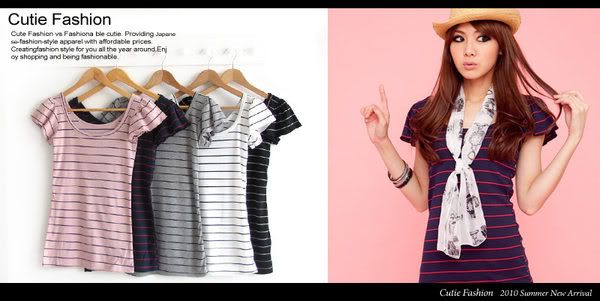 Striped flutter sleeves top in navy/red
Worn once
Fit UK4-8
Going for SGD 13 mailed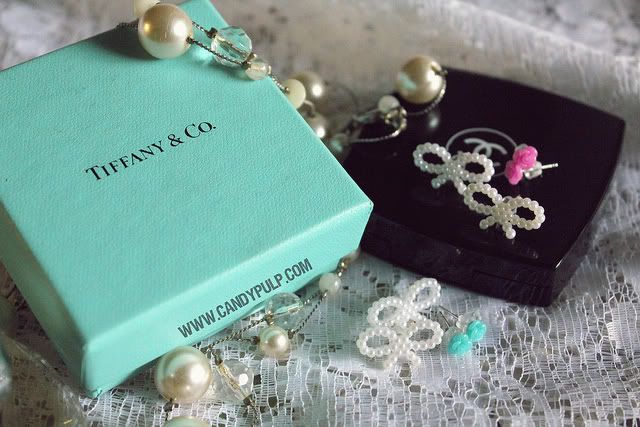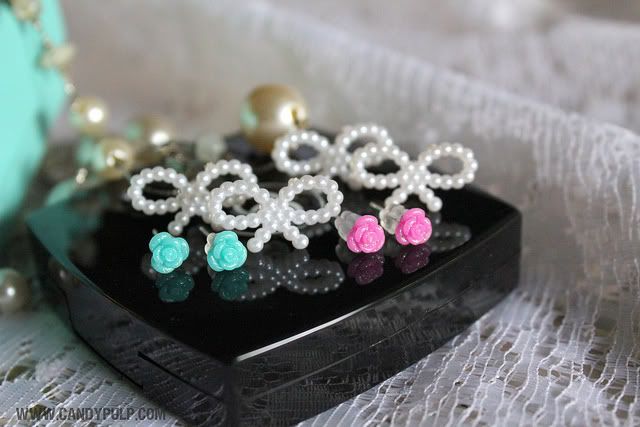 BN pearl ribbon studs
Going for SGD 6 mailed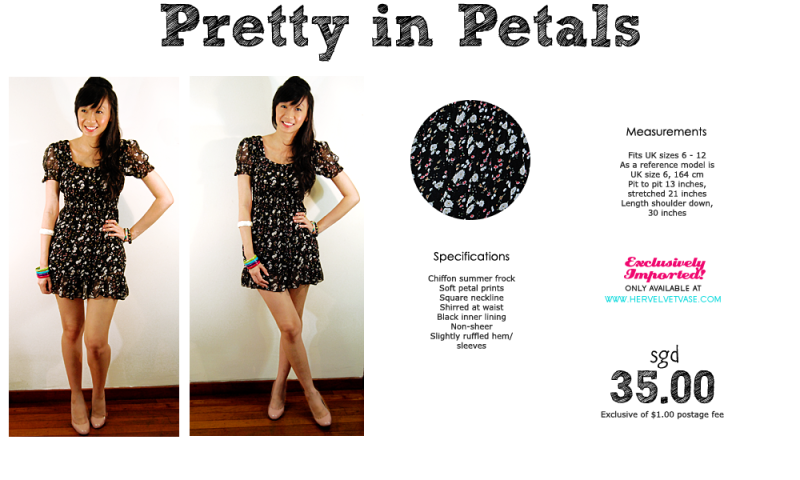 BN HVV pretty in petals dress
Floral is IN this season :)
Going for SGD 24 mailed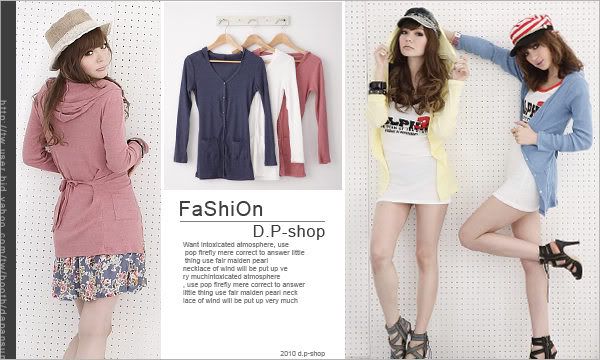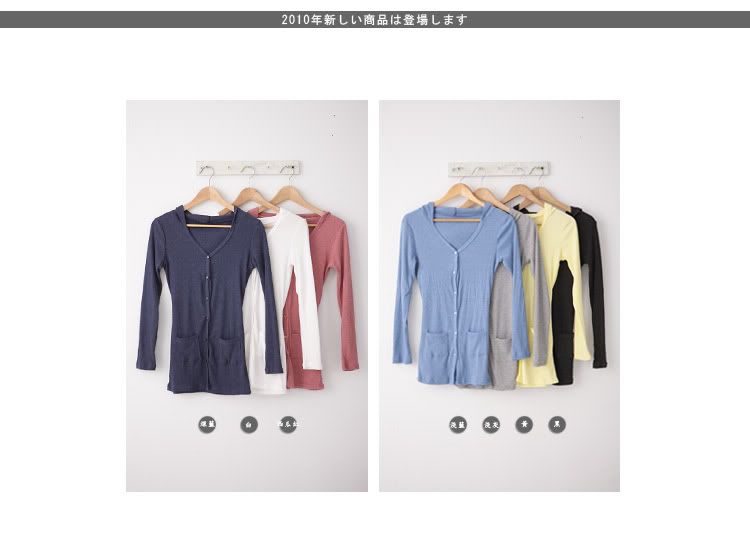 BN l/s cardi with hoodie in dusty blue
Comes with 2 front pockets and string tie-back
Selling for $15 mailed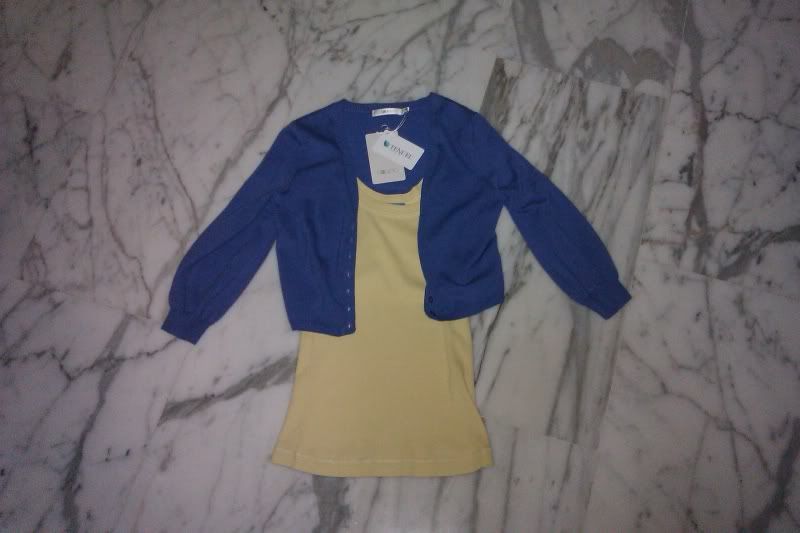 BNWT G2000 blue cropped cardi
Tagged size 34, 15inch long
Made of Tencel fabric - all natural fiber. Its controlled nano-fibril structure moves moisture away from the body, keeping you cool when the temperature is hot and warm when it's cold!
Got it for $49
Selling at $21 mailed only

& BN G2000 yellow tank
Tagged XS
12-16inch across and 23inch long
$6 mailed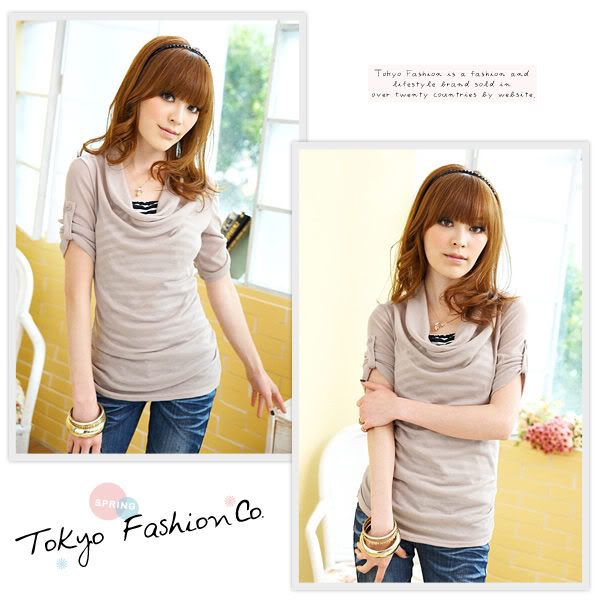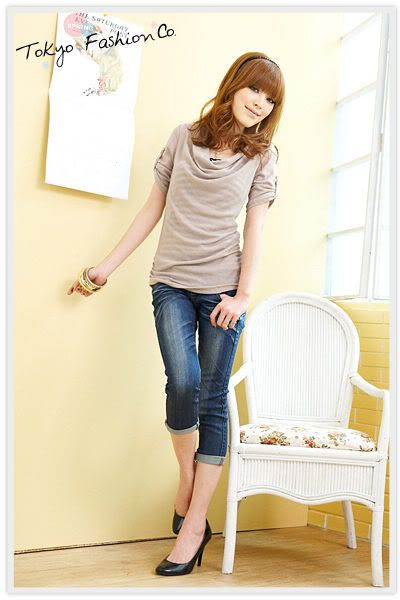 BNWT Mayuki cowl neck top in nude/biege
$12 mailed or $15 mailed (with the inner striped halter)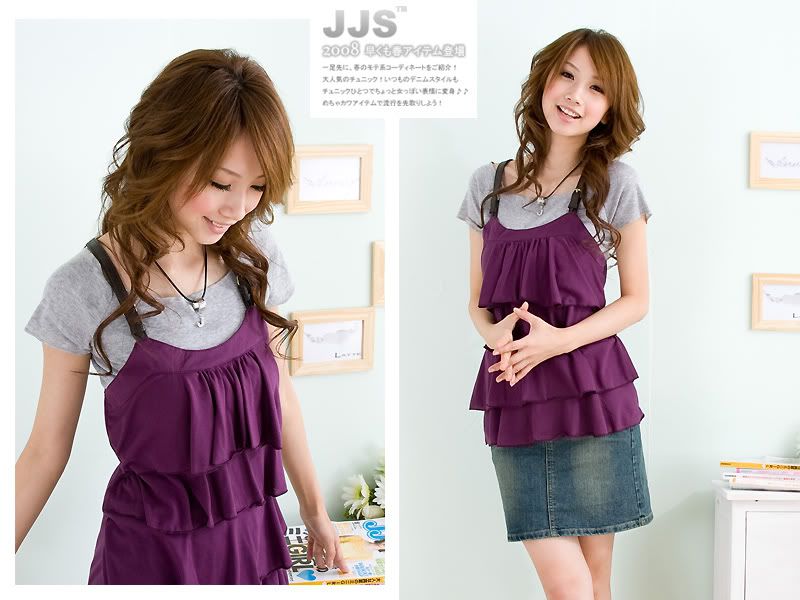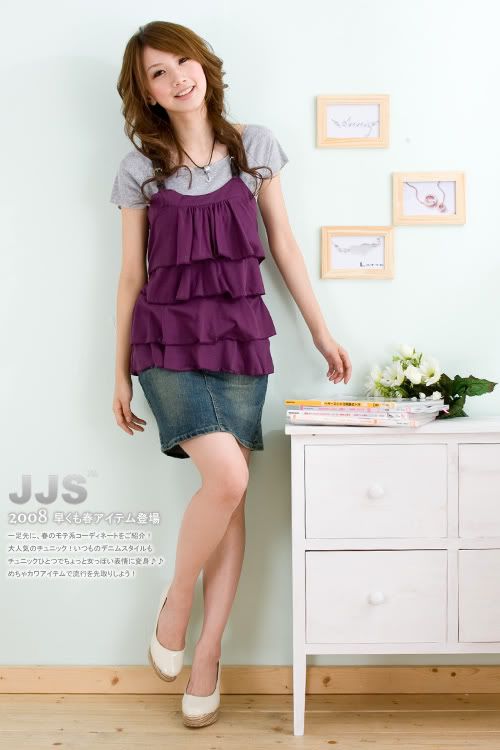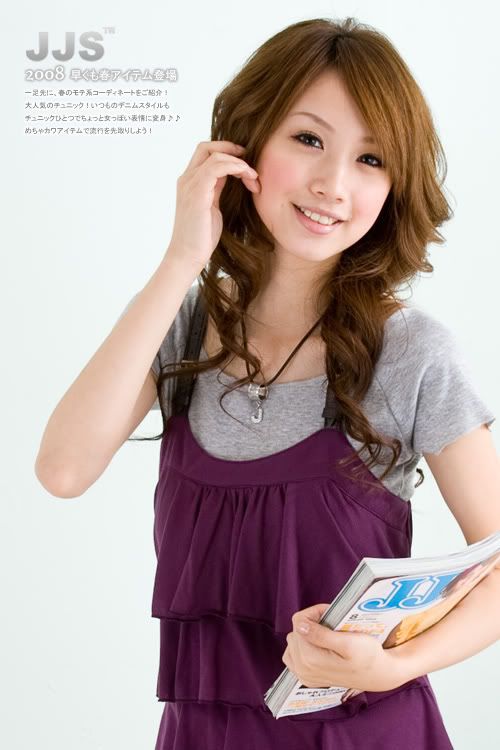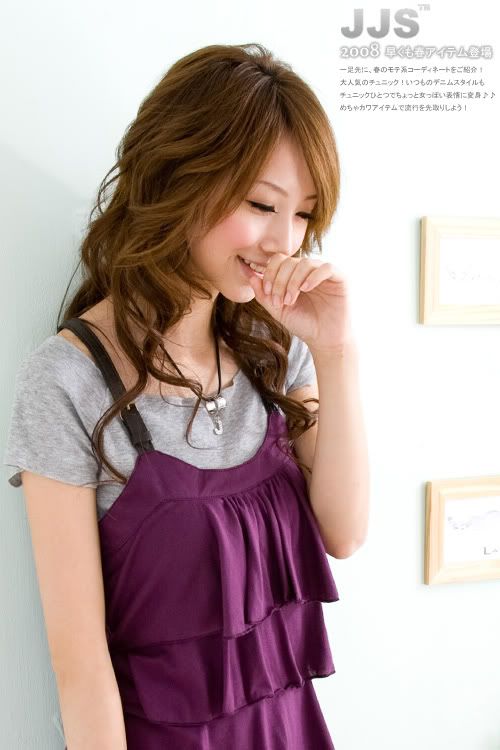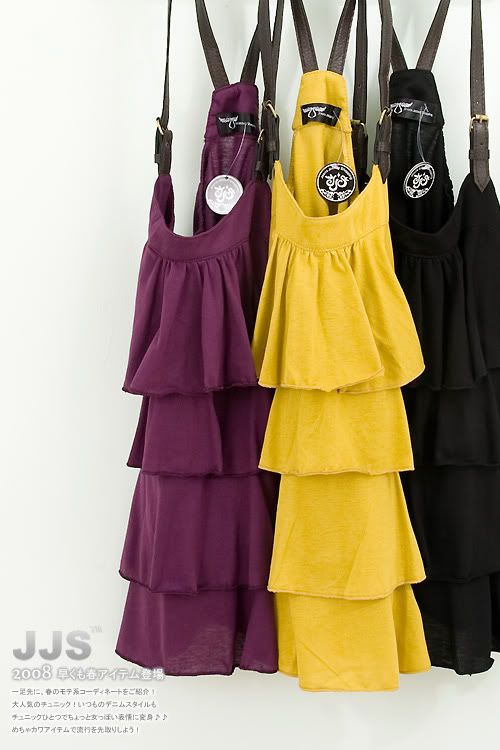 BNWT purple tiered top
Great for layering!
$17 mailed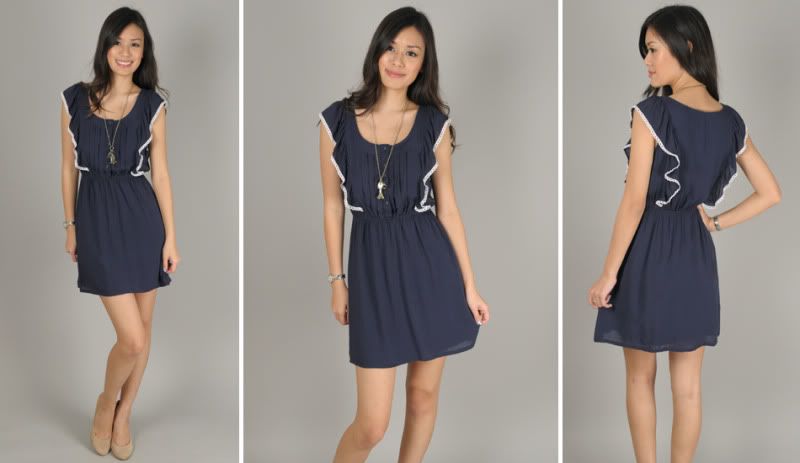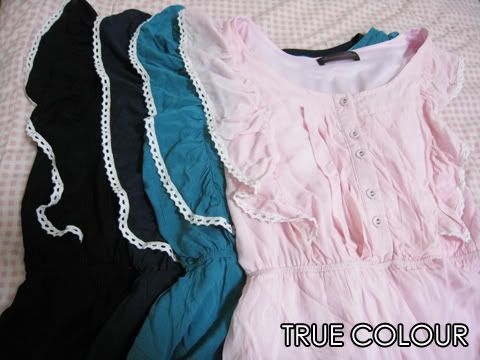 BNIP RWD Crochet Trim Casual Frock in NAVY
PTP: 12''-17''
Length: 32''
A hit with all those who've seen it!
We love this piece so much we kept it in most colours :)
Great for dates, and just throw on an outerwear for work!
Made of soft linen, inner lined, not sheer
One of my favourites for this collection as well
Inspired by miss selfridge :)

Too big for me :(
$27 mailed (non-nego)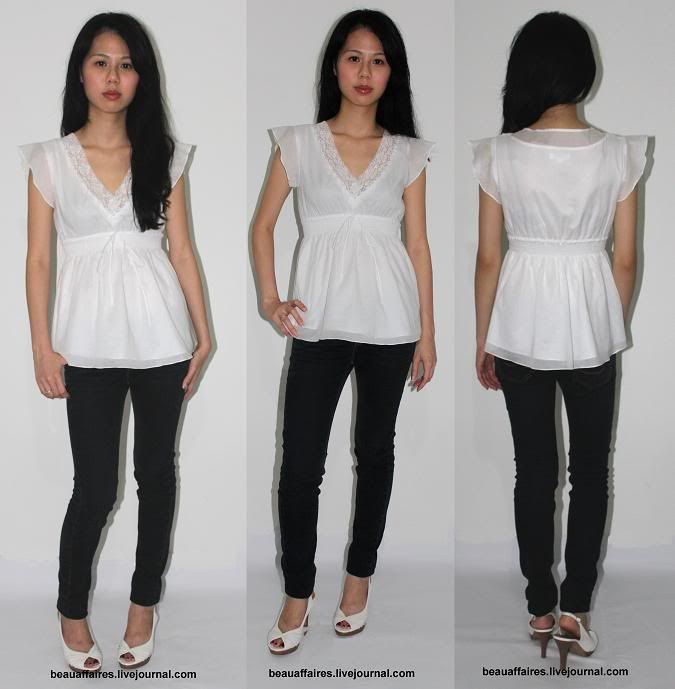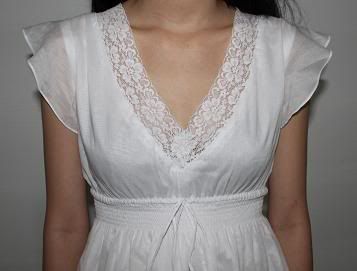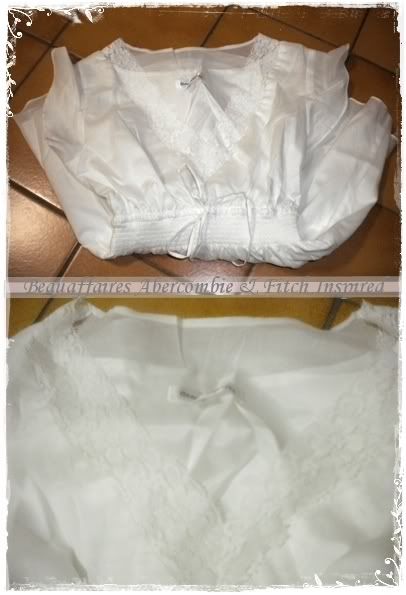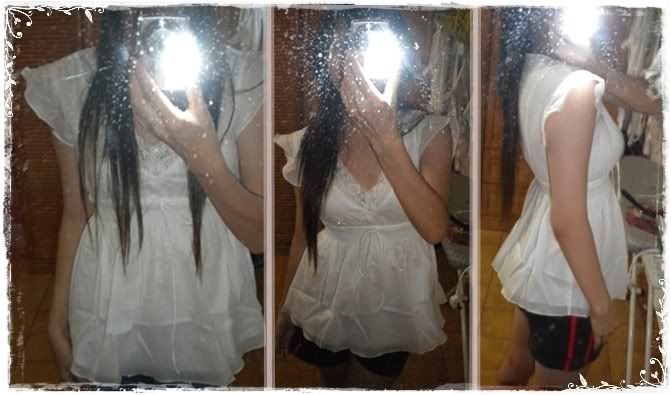 White lace babydoll top
Really cute :)
$12 mailed (no trade & non-nego)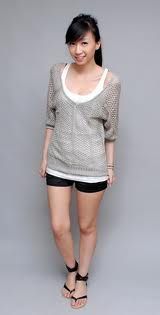 BN HVV knit throwover in grey
$25 mailed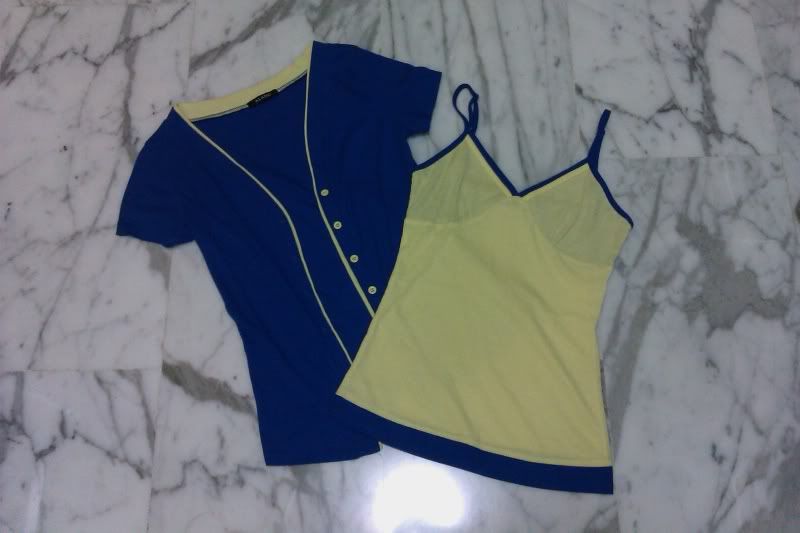 EG.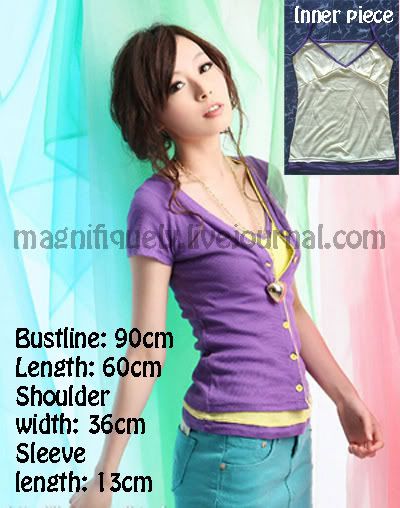 Royal blue/yellow short sleeves cardi + ribbed adjustable spag
Spag: 14inch across (stretchable) & 26inch long (max length, measured from strap)
Going for $14 mailed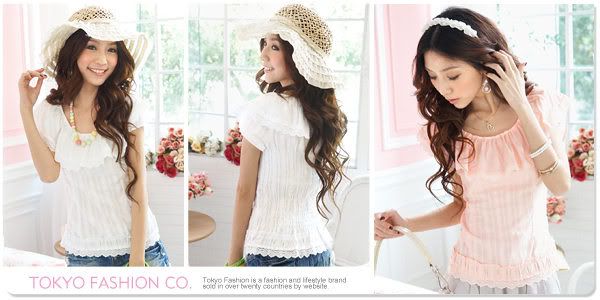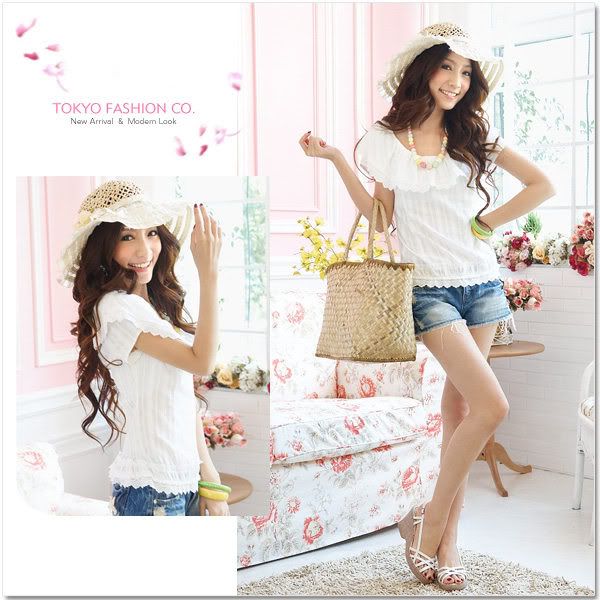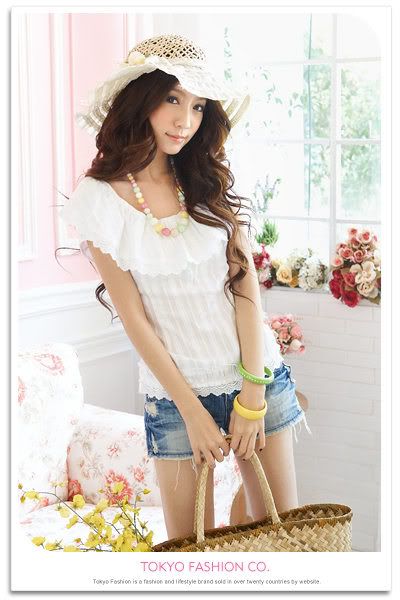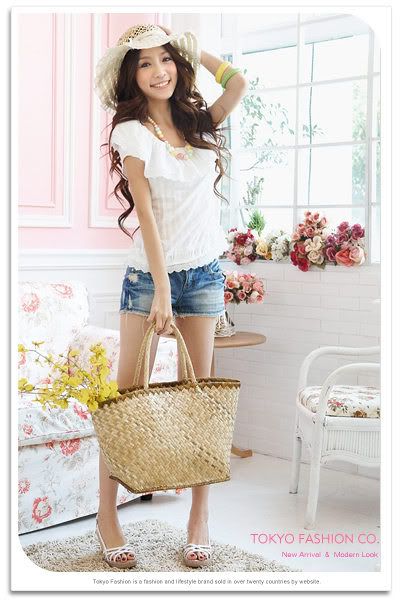 BNWT white sweetheart blouse
Selling cuz too big for me :(
35-38cm wide and 52cm long
$15 mailed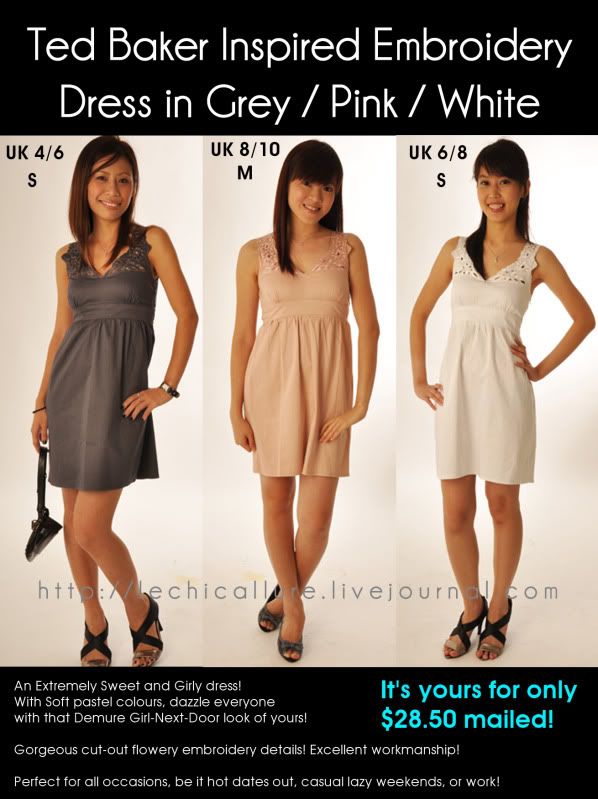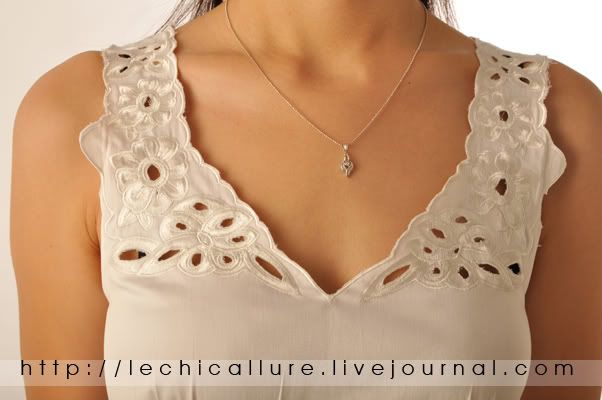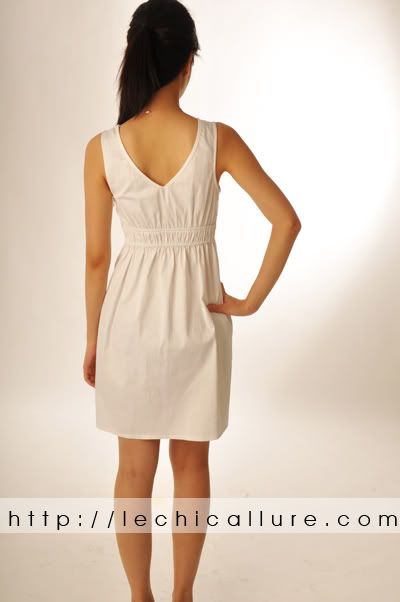 BNIP LCA Ted Baker inspired dress in white
Tagged S - fits uk4-8
I really like this so still thinking whether to sell!
SGD 29.50 mailed (no trade & non-nego)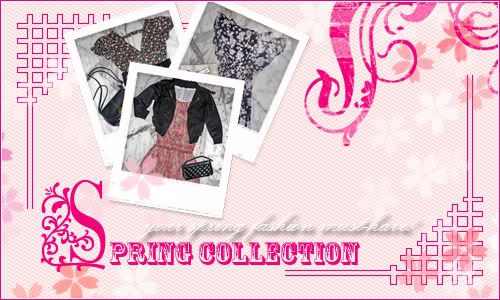 Spring collection - all @ SGD 23.50 $21 mailed each ONLY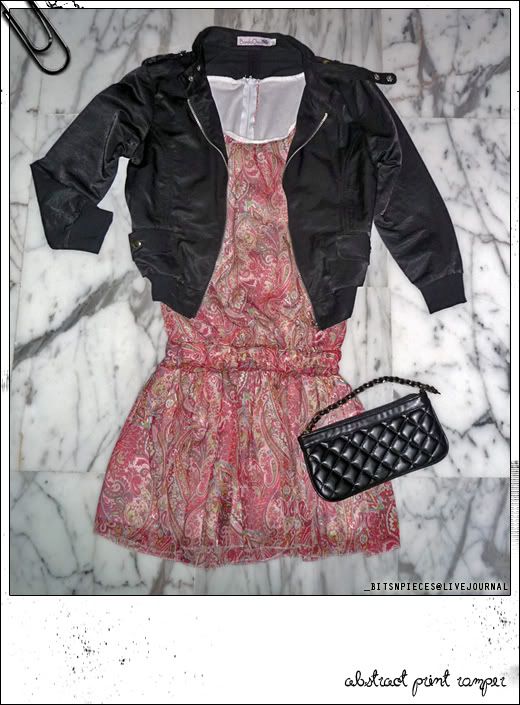 abstract print romper
rompers are cute as a button and super versatile!
you can go casual or glam it up by pairing it with different type of shoes/accessories

i simply adore the print!
zipper at the back for easy to wear
white inner lining so not sheer
15inch across & 31.5inch long (adjustable due to elastic band @ waist)
best fits uk4-10

BN handmade ear studs
SGD 6.50 shipped each (inclusive of gift box and normal postage)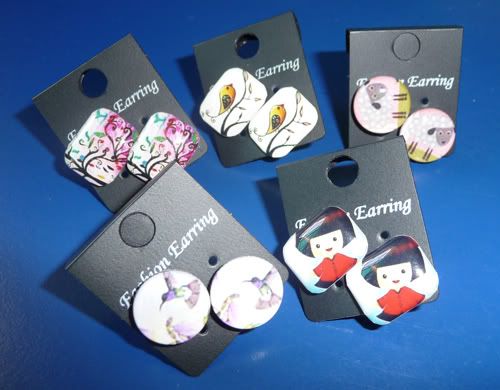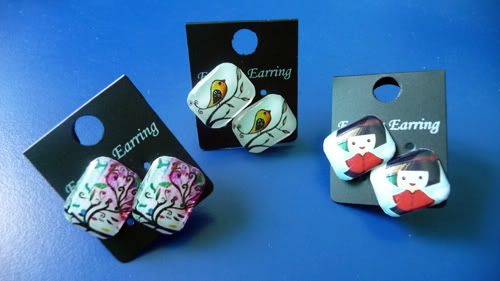 Color landscape, birdie and dolly girl
Measures 1.5x1.2cm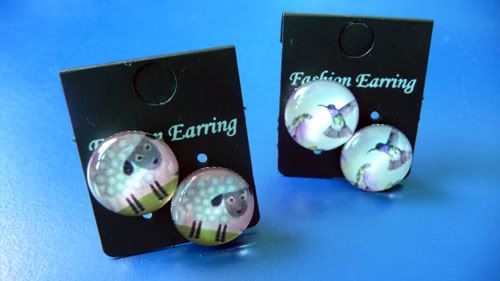 blah blah sheep and humming bird
Measures 1.3cm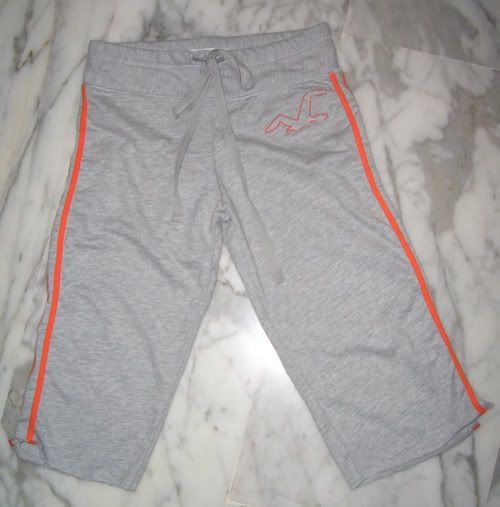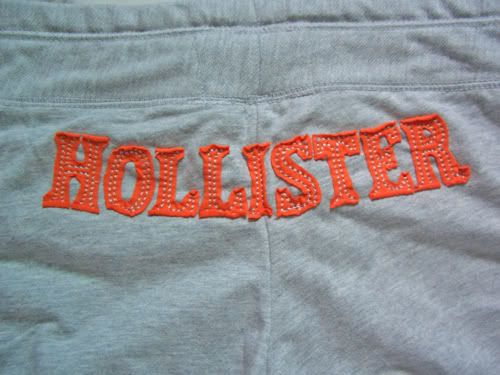 BNWT Authentic Hollister cropped bottoms
"HOLLISTER" wordings at the back
Still thinking whether to sell :3
Tagged S
13inch across (non-elastic) & 21inch long
Going for SGD 18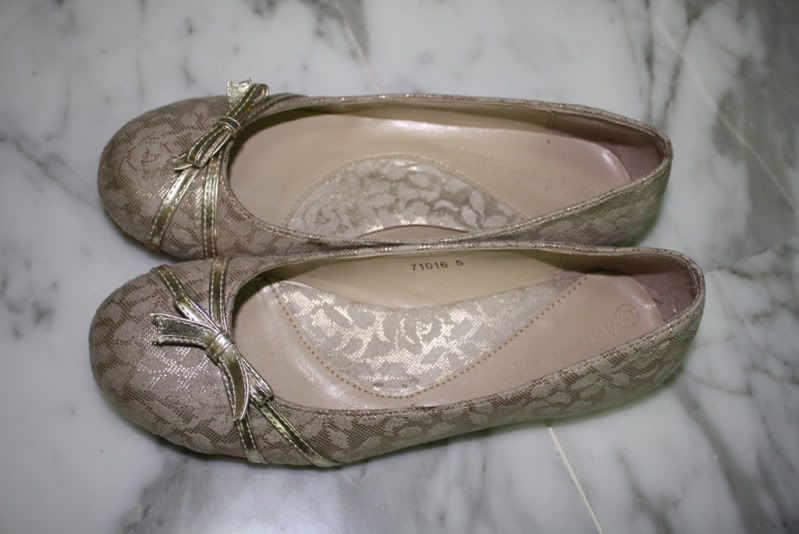 Antonio Clark ribbon flats
Tagged 5. Fits size 5/6.
Condition: 8/10. Worn once hence some dirts on the sole
Got it for $19.90
$10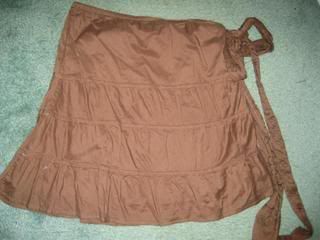 BN authentic Hollister brown boho tiered skirt
Comes with inner lining
Tagged S
Condition: Excellent
Going for $13 mailed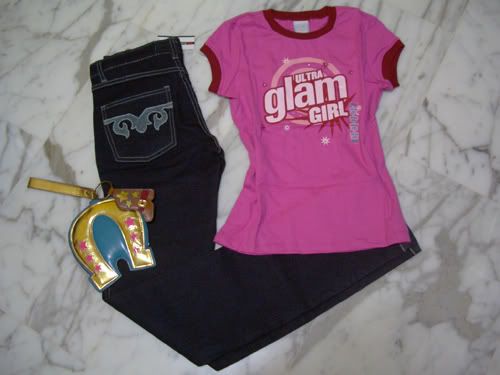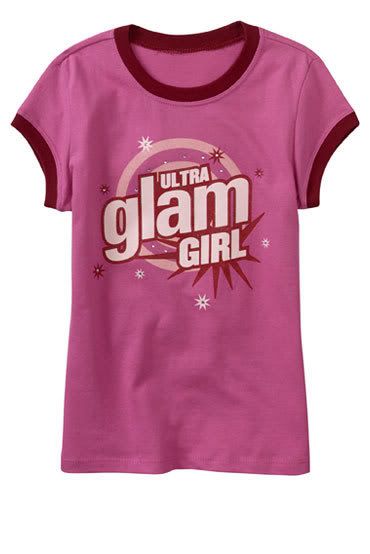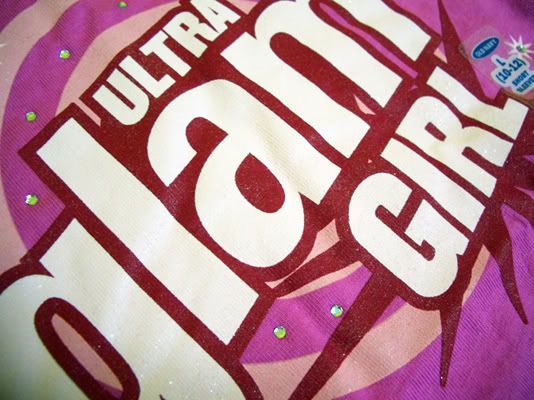 BN Old Navy Girls ringer graphic tee
Very pretty with sparkles & rhinestones on the graphic!
Tagged L
Width: 14 inch & length: 20 inch
$13 mailed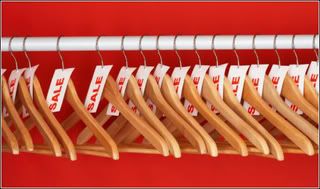 * No additional pics
* Get 2 or more to enjoy normal postage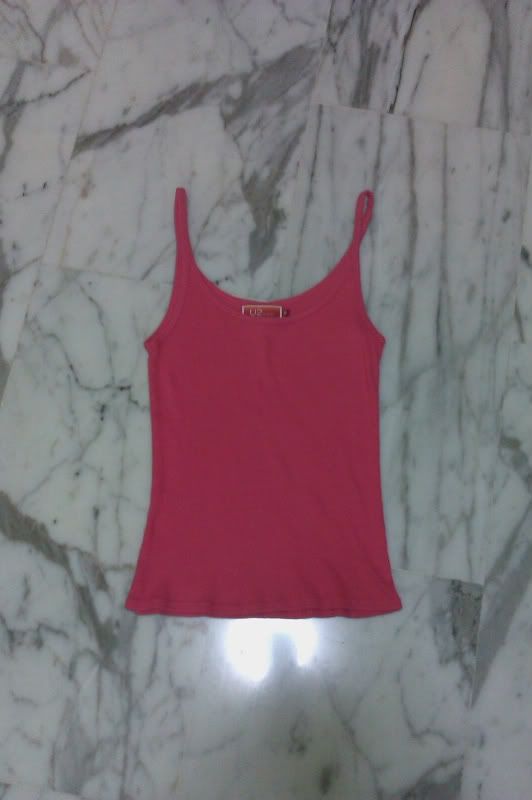 BN U2 hot pink spag
Tagged XS
Going for $7 mailed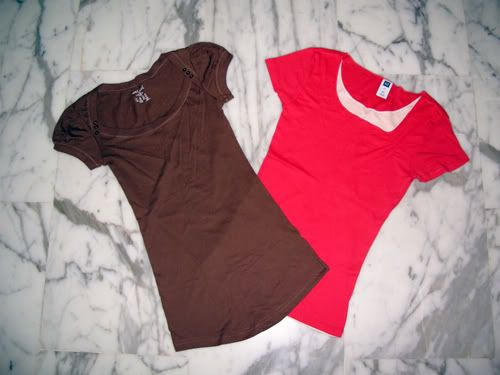 BN authentic GAP red faux two-layered top (on the right)
Really soft and comfy! Slim fitting too.
Fits UK6-8
Going for $8 only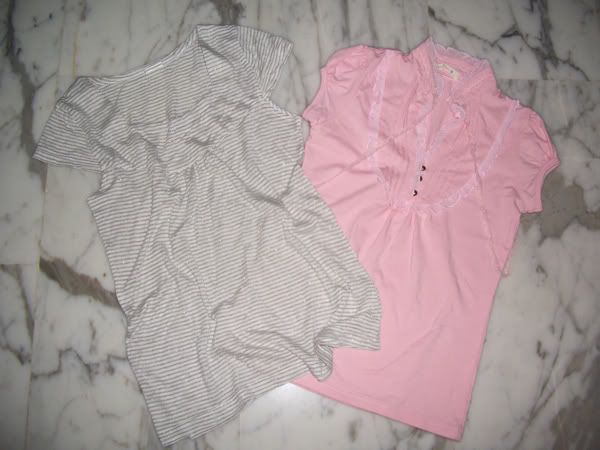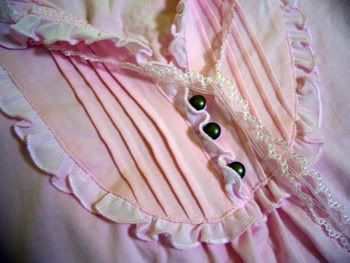 When worn, it will looked something like this except mine has the bib design which is IN right now!


BN pink mandarin/frilly collar bib top
Brand: Forever Orange
Width: 15.5inch & length: 21.5inch
Condition: New
$10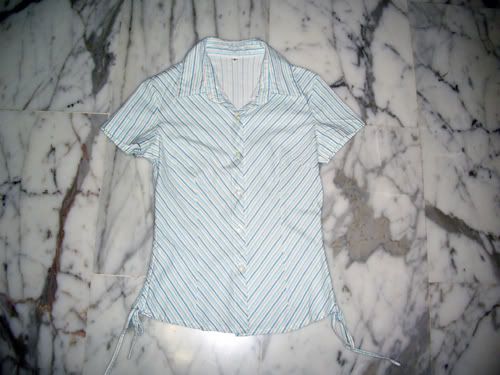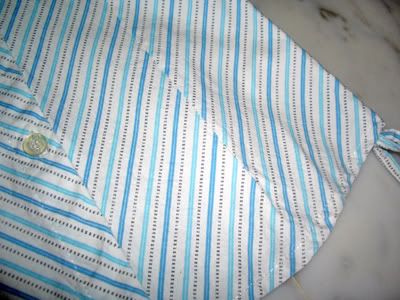 Striped formal office button-up top
Strings at each side can be pulled and tied to give a scrunched look
Very form fitting! Great condition.
Tagged S and fits UK6. Width: 14.5inch & Length: 20inch
$6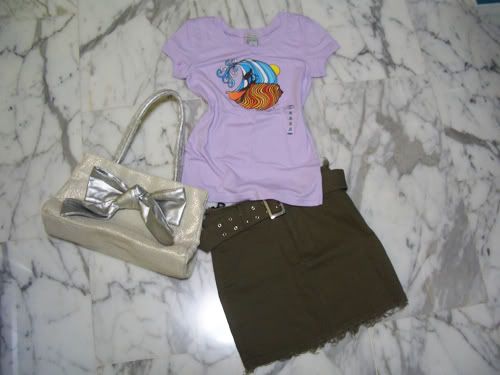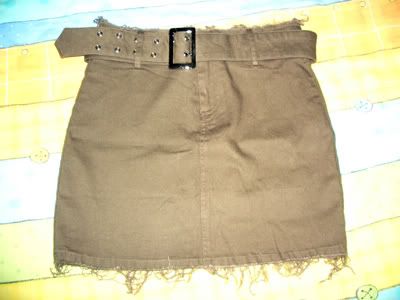 (w flash)
BN Army green skirt with detactable belt
Width: 13inch (fits waist 24-25inch)
Height: 14.25inch
$10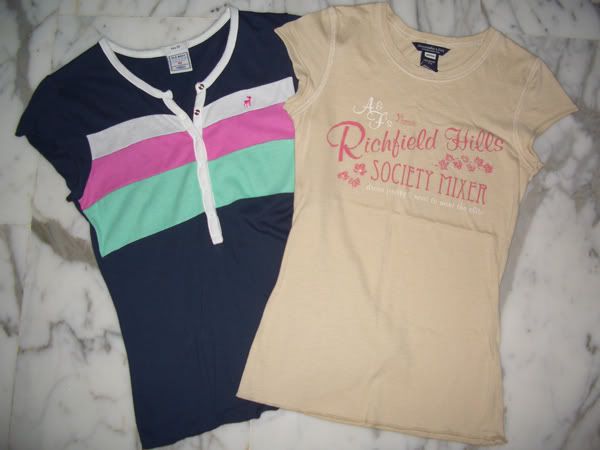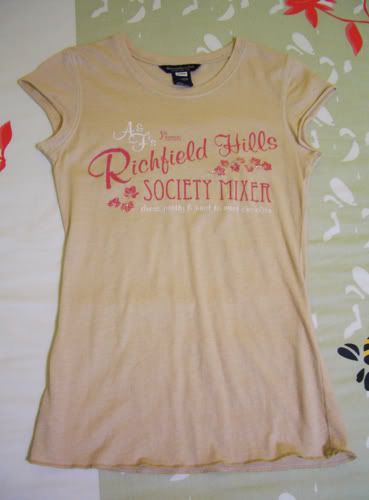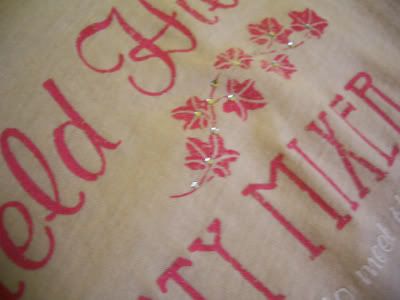 AUTHENTIC Abercrombie & Fitch graphic tee
Soft and the wordings have those sparkles on them + rhinestones! Absolutely pretty!
Width: 13.5inch & length 22.5inch
Condition: Great
$8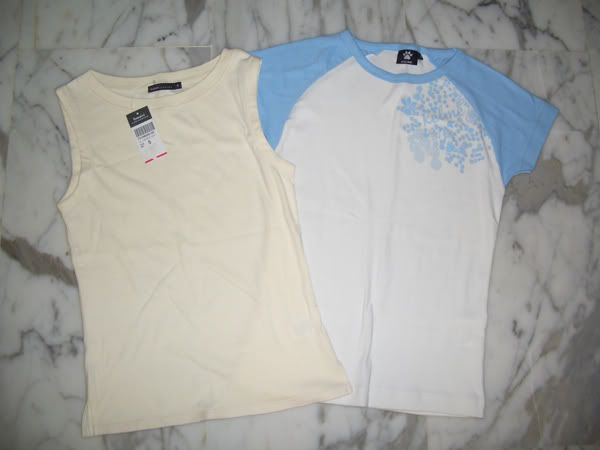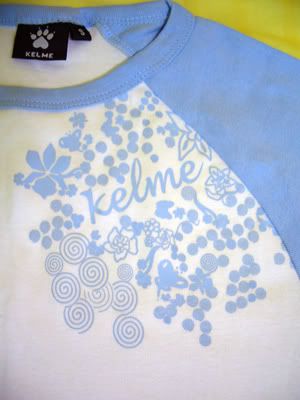 BN Kelme graphic tee
Cute KELME paw print at the top back of the tee
Condition: NEW
Size: S
Measurement: 14inch across & 21.5inch long
$8

BN bossini cream tank top
Great for work!
Condition: NEW
Size: 5
Measurement: 13inch across & 21inch long
$6



* Item goes to the one who can make payment first (:

@@ sgselltrade feedbacks [+51/-1] & personal feedbacks [+36/-0]

Will trade if you have what I want.
+ JOIN MY MAILING LIST for instant updates!